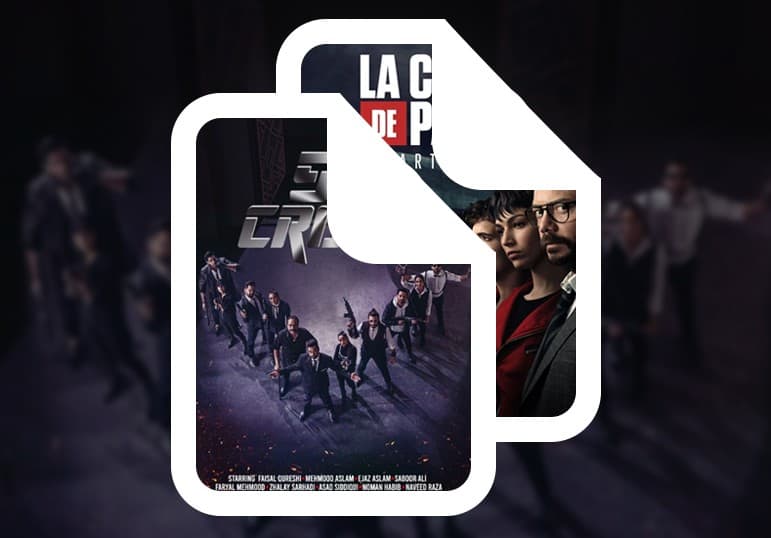 50 Crore – the Pakistani Money Heist?
posted by:

Zainab Naseem

No Comments
Pakistanis are both amused and shocked as the watch the sleek teasers from '50 Crore', apparently an upcoming film conditioned and presented exactly like Money Heist from Netflix.
The teaser of the movie showcases quite a number of our top tier artists like Faysal Qureshi, Aijaz Aslam and Zhalay Sarhadi. Funnily enough all the characters here too are named after the various cities & towns of Pakistan as they pose in front of the investigative camera as convicts. The actors are all named after a city in Pakistan and have been portrayed as convicts. With Aijaz Aslam as Rahim Yar Khan, Saboor Aly as Sahiwal, Asad Siddique as Mirpurkhas, '50 Crore'can easily be declared the Pakistani Money Heist.
Faysal Qureshi is named 'chief' in the movie and fans can easily speculate as to how his role would be mirroring that of the professor in Money Heist. Other actors seen in the film posters are Asad Siddiqui, Mehmood Aslam, Faryal Mehmood, Anoushey Abbasi, Naveed Raza, Omer Shehzad, and Nouman Habib.
The teasers making waves on the internet have received mixed reviews by the audience where one wing is admiring this all-new treatment to a film, seeing it be the beginning of a better, improved era for our films. Another wing is all out criticizing it to be a rip-off of the hit Netflix show and spoiling the original show for them.
All Aijaz Aslam, a cast member of '50 Crore' could say at this point was that we had better wait it out for 8 to 10 days for more to be revealed before jumping to conclusions and passing judgements. Hmm… what could be the turn of events, we wonder!
Also Read: