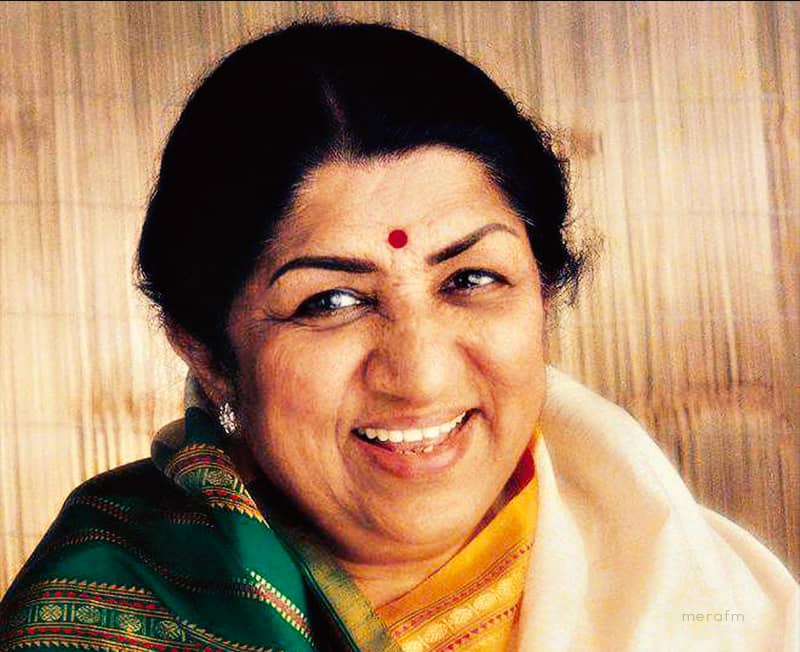 A tribute to Lata Mangeshkar, the nightingale of India!
posted by:

Zainab Naseem

No Comments
The Nightingale of India has fallen silent!
Lata Mangeshkar, a cultural icon in India. A vocalist who defined music and melody for generations across South Asia, has died at the age of 92. Mangeshkar was admitted to the hospital on January 11 after contracting COVID-19. She died of "multi-organ failure" on Sunday at Mumbai's Breach Candy Hospital, according to Dr. Pratit Samdani.
Lata Mangeshkar a ruler of Bollywood music
The "Nightingale" Mangeshkar dominated Bollywood music for more than half a century with her younger sister Asha Bhonsle, a celebrity in her own right, and is widely regarded as the Indian film industry's greatest-ever playback vocalist.
Mangeshkar was born on September 28, 1929, in Maharashtra, and began singing with her father, Deenanath, who was also a professional singer, at religious events. She recorded her first song for a Bollywood film when she was 13 years old, in 1942.
She became a star with enormous popular appeal after moving to Mumbai, India's film capital, dazzling audiences with her smooth, crisp voice and immortalizing Hindi music for decades to come.
A blessed voice from God!
In addition to releasing devotional and classical CDs, Mangeshkar sang over 5,000 songs in over 1,000 Bollywood and regional language films. Her discography included about 27,000 songs in a variety of languages, including English, Russian, Dutch, and Swahili.
She previously told an interviewer, "My voice is a gift from God."
"I became a mother when I sang a lullaby, and a lover when I sang a romantic song."
In addition to that her songs, which were usually full of emotion, were mostly melancholy and dealt with unrequited love, but some also sung of national pride.
She also sang for Madhubala and Meena Kumari, two of Bollywood's first superstars, and later went on to give voice to new divas like Priyanka Chopra.
Working with crème de-la-crème of Bollywood
Mangeshkar collaborated with practically all of India's great music directors during the course of her career, including Madan Mohan, Naushad, SD Burman, RD Burman, Laxmikant-Pyarelal, and AR Rahman, selling tens of millions of recordings.
Celebrities mourn for the Nightingale of India
Celebrities from all around the world started to pour their condolences for the artist,
Furthermore, Shreya Ghoshal tweets,
Moreover, Anushka Sharma tweets,
Shahrukh Khan pays his tribute to the late artist,
Read More: Lata Mangeshkar tests positive for Covid, shifts to ICU
Cricketer Shoaib Akhtar also tweets,
Randeep Hooda, also adds relevance with his tweet,
You can listen to her jukebox here,