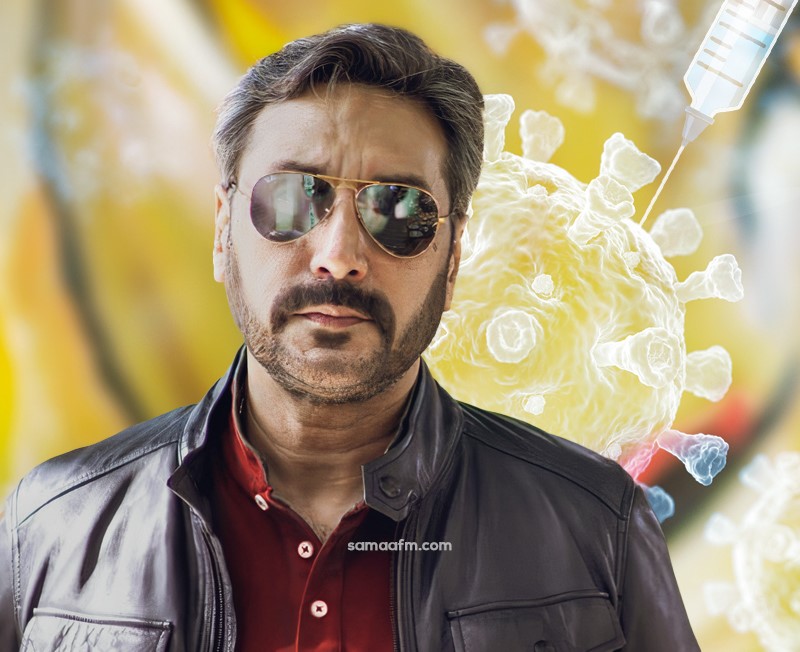 Adnan Siddiqui tests positive with Covid despite the vaccination
posted by:

Zainab Naseem

No Comments
The fourth wave of Coronavirus for celebrities!
The coronavirus pandemic is surely spreading its horrors with its fourth wave in Pakistan. But this time it's among the celebrities. Despite getting the vaccination Adnan Siddiqui contracted the virus and tests positive.
Adnan Siddiqui tests positive for Coronavirus despite the vaccination
The 'Mere Pass Tum Ho' star and producer took to his Instagram and announced, "Hey everyone! So I have also been bitten by the bug, not the love bug but the Covid one," he shared. "I tested positive today, thankfully with a mild infection, and immediately placed myself in isolation." Furthermore, he asked those who were in close contact with the star should get themselves tested. He concluded, "I urge all of you who came in contact with me in the last one week, to get the tests done. Fingers crossed, stay safe guys!"
Bilal Ali from Kashmir Band also suffers the wrath of Covid-19, despite vaccination
Adnan Siddiqui is not the only celebrity who contracted the virus after getting vaccinated. Kashmir band's lead vocalist Bilal Ali also tested positive a week ago for Covid-19 in the fourth wave.
Also Read: Data shows fourth coronavirus wave is starting, says Dr. Faisal Sultan
Moreover, Fakhre Alam tweets and lamented that many of his friends are suddenly testing positive for Covid-19 with Delta variant, even though they all are vaccinated. His tweet reads, "Suddenly hearing from so many friends that are vaccinated but down with COVID in Pakistan. What's going on?"
He also said, "I know that vaccine doesn't guarantee you won't get #COVID19 it will only mitigate the symptoms & probably help you not end up in ICU. But what is concerning is friends who are super careful are also down with COVID. Even they are perplexed why they caught the virus. Alarming."
Covid-19's fourth wave is causing horrors in Pakistan, as the cases hiked up within 2 weeks. The Delta variant is spreading at an alarming speed. Dr. Sultan – during the NCOC meeting – also warned that the mutations in each new variant of the virus make it very easily "transferable." Furthermore, he also said that, "This variant is spreading at a pace of 50-60%."
The provincial government also plans to ask the Pakistan Telecommunication Authority (PTA) to block the mobile sims of all unvaccinated individuals after a week's notice.
Have something to add to the story? Comment down below!