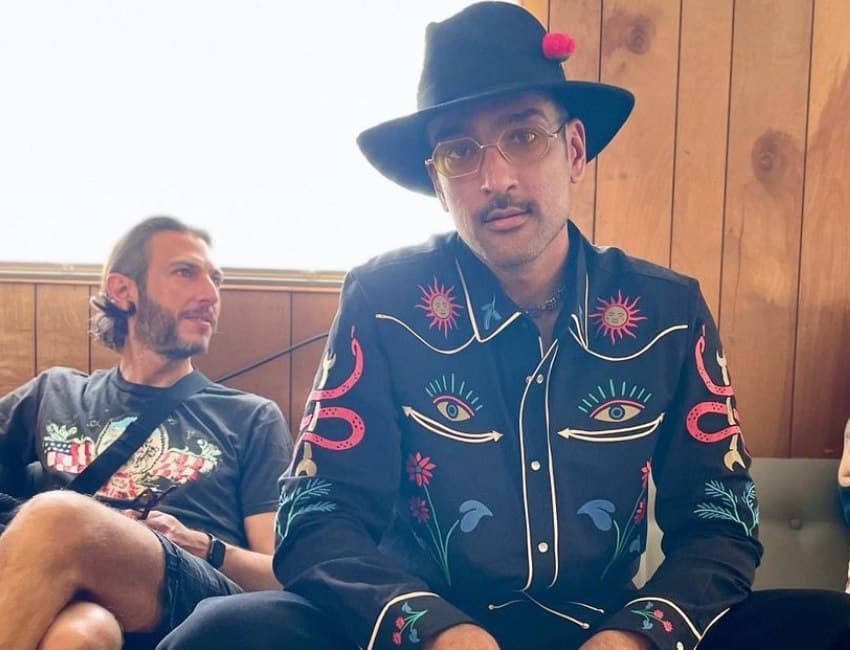 Ali Sethi performs 'Pasoori' at Coachella, mesmerizes crowd
posted by:

Abdul Latif Dadabhouy

No Comments
Ali Sethi makes his debut at Coachella music festival
The Coachella saw the debut performances of Pakistani singer and composer Ali Sethi and Indian singer and actor Diljit Singh Dosanjh, giving Pakistani and Indian music lovers a cause for celebration. Dosanjh was the festival's first performer in the Punjabi language, and he did not disappoint. Everyone was entranced by the singer's captivating and high-energy voice, which caused them to move to his hits like Patiala Peg and Lemonade.
Sethi's performance, which featured his international viral song Pasoori, was similarly spectacular. In 2022, the song Pasoori by the singer, who has been making waves in the South Asian music market, received the most Google searches. The singer's fans were eager to see him perform, and the energy in the crowd was high.
Also Read: Ali Sethi and Shae Gill channels a bohemian vibe in Coke Studio's new song 'Pasoori'
Ali Sethi wore a black suit with silver shoes, a hat, and decorative decorations on the top. His performance was equally outstanding, and his set was much anticipated by the crowd.
Diljit Dosanjh for Coachella debut
Dosanjh dressed entirely in black for his performance, wearing a black turban, black sunglasses, and black gloves. It was enjoyable to watch him perform. Fans were happy for the singer after seeing a video on Diljit's Instagram Stories of DJ Diplo dancing with his pals at the event.
The cultural and musical shift at Coachella
It is impossible to overstate the importance of these performances since they signal a cultural change in the music business. Incorporating South Asian performers into the Coachella Festival, one of the most lucrative music festivals in the world, is a huge step towards diversifying the music scene.
Fans went to Coachella in droves to see these South Asian performers play because of their increased prominence. While South Asian musicians like Arooj Aftab and Raveena Aurora performed at the festival last year, fans were equally excited about this year's lineup.
Have something to add to the story? Comment down below!