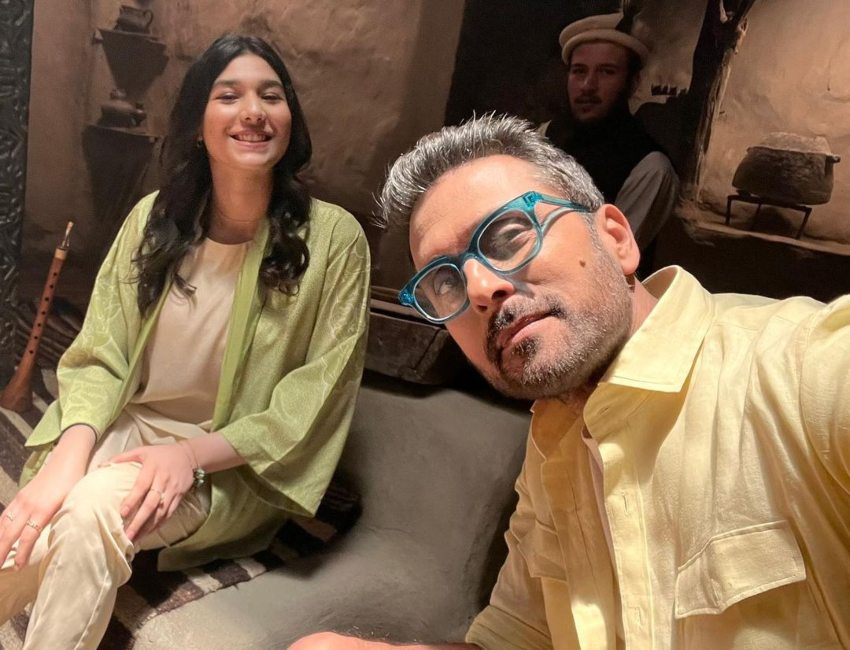 Bilal Maqsood hints a collaboration with 'Pasoori' star Shae Gill
posted by:

Zainab Naseem

No Comments
Bilal Maqsood x Shae Gill, a musical collaboration!
Bilal Maqsood and Shae Gill, two of the industry's biggest names, are teaming together for a new endeavour.
Gill rocketed to recognition because to her successful tune from the most recent season of Coke Studio, which also featured Ali Sethi. We've been hearing her sing the iconic song on numerous social media platforms ever since. Her most recent collaboration appears to be with Maqsood, a "Strings" legend.
Also Read: Ali Sethi and Shae Gill channels a bohemian vibe in Coke Studio's new song 'Pasoori'
Maqsood published a snapshot of himself and Gill on Instagram, writing, "It was wonderful working with Shae Gill on my latest project (2.0) Can't wait to share it with you all."
The vocalists can be seen with a man sat behind them in a traditional Hunzai hut. We saw a Surnai next to Gill in the photo, so traditional musical instruments could be part of their next endeavour.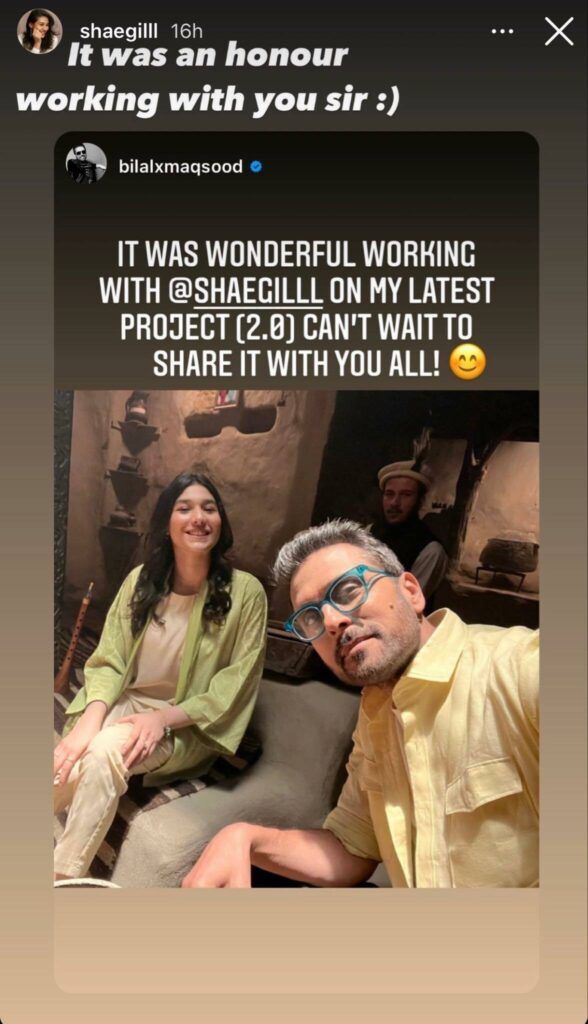 Moreover, in response to Maqsood's announcement, Gill re-shared his story and wrote, "It was an honour."
Also Read: Hasan Raheem and Natasha Noorani spread lazy retro no love vibes with Faltu Pyar
Gill had collaborated with Atif Aslam on the song 'Manzil' before working with Maqsood. The song was created in partnership with the US Embassy in Pakistan to raise awareness about Covid. Sarwat Gilani stars in the music video, which was released on May 14.
Have something to add to the story? Comment down below!