Bilal Maqsood shares a remembrance video with Junaid Jamshed
posted by:

Zainab Naseem

No Comments
Bilal Maqsood shares throwback video of Junaid Jamshed
In honour of Junaid Jamshed's fifth death anniversary, musician Bilal Maqsood took to Twitter to share a video of the Vital Signs leader offering the Dur singer an opportunity to share the stage with him when he was a developing young artist.
A man with a big heart – Junaid Jamshed
Junaid may be seen in a fringed leather jacket introducing Strings to the crowd and welcoming Bilal on stage in a film from an event hosted by Bilal's father, Anwar Maqsood, in 1991. Junaid refers to Strings as a "upcoming band" throughout the video, to which the audience responds with applause. "Remembering Junaid Jamshed," Bilal wrote on Twitter after sharing the video. This video was taken at a Vital Signs event in Dubai in 1991. I attended since Abbu was hosting. He didn't have to call me to the stage, but he was a man with a big heart! Miss you JJ."
Bilal Maqsood offered to join Vital Signs
Furthermore, Rohail Hyatt once offered Bilal a position in Vital Signs, but Junaid swiftly rescinded the offer. The Strings' frontman posted the story on Instagram. Since he had two albums under his belt, the vocalist stated that he had no desire to leave Strings and join another band.
Junaid eventually retracted his offer as well. With a loving heart, Bilal Maqsood expressed his admiration and appreciation for the late artist!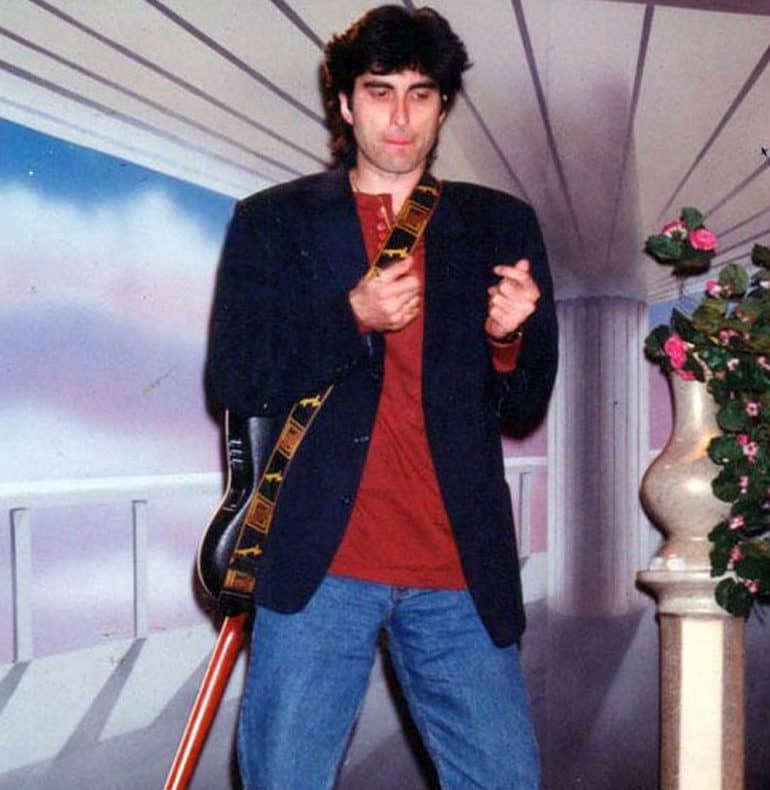 How did Junaid Jamshed pass away?
Junaid Jamshed died in a plane crash at Havelian, Khyber Pakhtunkhwa, on December 7, 2016. After a tableeghi jamaat tour, he was traveling from Chitral to Islamabad. Jamia Darul Uloom is where he was laid to rest. During the early 2000s, the singer became an evangelist and retired from music.
Have something to add to the video? Comment down below!