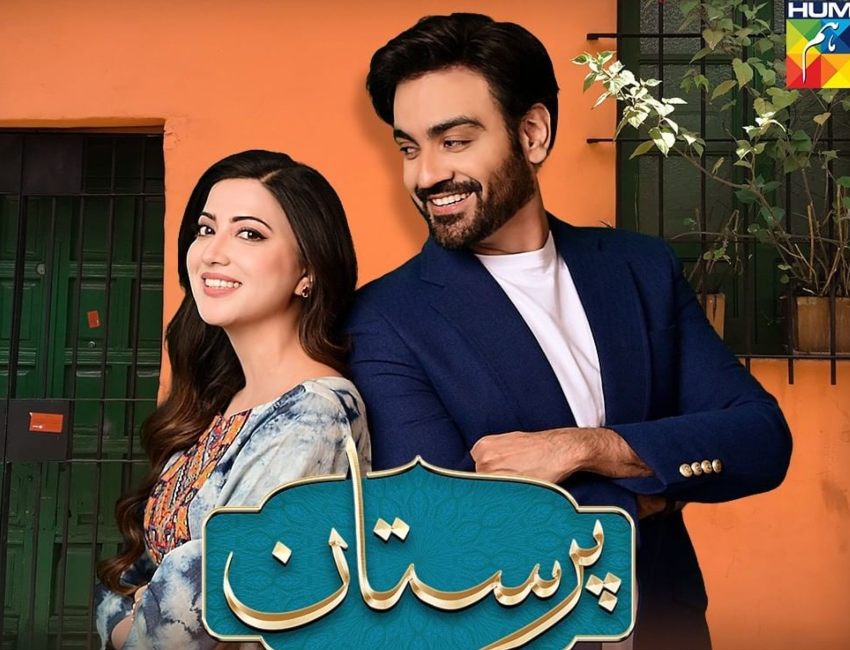 Drama Review: Paristan
posted by:

Zainab Naseem

No Comments
The 30-day treat
Pakistani dramas walk a fine balance between being insulting and being a complete package of entertainment. The Ramzaan dramas are without a doubt the most popular. Suno Chanda initiated the trend, which was followed by Tanaa Banaa, Chupke Chupke, and now "Paristan." Where we all expected Season 2 of Chupke Chupke, we get Paristan instead. Aymen Saleem and Arslan Naseer, the Mishi-Hadi duo from last year, will lead the series this time!
Paristan
A handful of the same names from Chupke Chupke appear in the Parisian cast. Leading parts are played by Aymen Saleem, Arslan Naseer, Mira Sethi, and Ali Safina. Asad Siddiqui, Merub Ali, Naveen Waqar, Taimoor Salahuddin, Rayyan Fawad, Romaisa Khan, Javeria Saud, and Junaid Jamshed Niazi are among the newcomers.
Paristan drama story
Pernia (Aymen Saleem), a young girl who lives at her uncle's house, is the focus of the sitcom. She is always considering all of the various outcomes in her life. Javeria Saud plays her stingy aunty (mumani), who has a sweet and kind daughter named Ujala (Merub). As cousins, Ujala and Pari have a special affinity. Pernia aka Pari's best buddy, Kamali (Ali Safina), is her go-to person for all of her job. Mira Sethi plays their maid 'Zubaida,' and her portrayal of the character is as always amusing and entertaining on television.
Also Read: Drama Sang-e-Mah, featuring Atif Aslam all set to premiere in Cinemas
Mehreen is played by Navin Waqar, and the now-womanizer 'Kamali' could have a love interest in another amusing "phuppo" character (also a man-hater owing to her own disastrous relationship issue).
This is the first time Javeria Saud has played a loud and fun role, and she may have gone a little too far, but Ramadan series demand loudness and chirpiness, since it has become the standard for all 30-day sitcoms.
Also Read: Drama Review: Jo Bichar Gaye hints at a sad historic story!
Whereas Arsam (Arslan Naseer) is introduced as a very strict and serious man. Who lives with her grandma, as well as his orphaned nephew and niece. Amanullah, Mooroo's infamous character from Taimoor Salahuddin's vlogs, is also introduced to us. It feels like a welcome addition to Arsam's unhappy life, as well as a funny aspect. Not just that, Amanullah is going to add some more colours to Zubaida's life as well.
Also Read: Best Pakistani dramas of 2021
Final Verdict
It's a great series that promises to keep you laughing and having a good time in the future. Despite the fact that Aymen Saleem claimed that Chupke Chupke would be her final drama and that she would leave the industry, her return caught most of us off guard. Her performance was the show's high point. Merub Ali's adorable acting is a delight! The second episode also features Romaisa Khan. So, all in all, it's a really good watch.
Also Read:
Watch the trailer here:
Have something to add to the story? Comment down below!