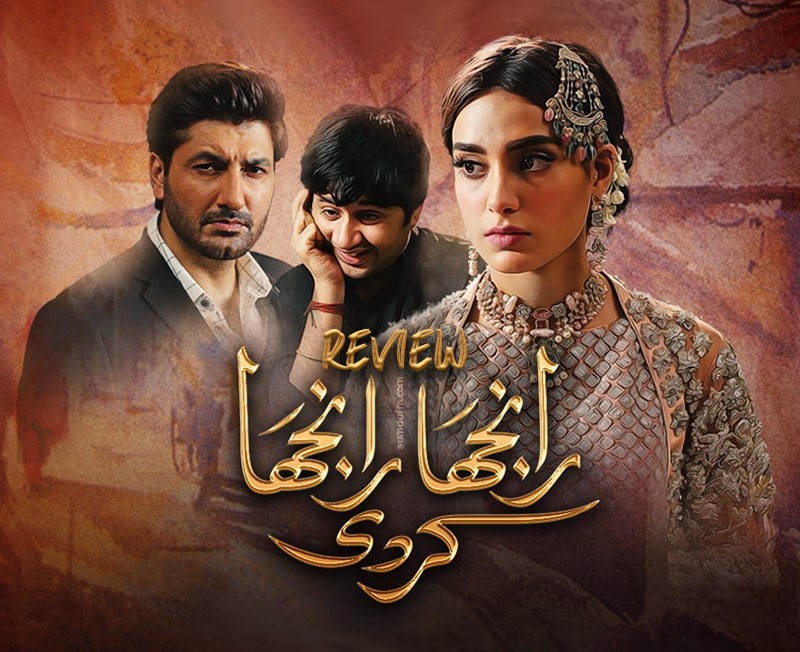 Drama Review: Ranjha Ranjha Kardi
posted by:

Zainab Naseem

No Comments
Kashif Nisar directed the Award-winning drama Ranjha Ranjha Kardi. A heartwarming serial that premiered on Hum TV on November 3, 2018, was written by Faiza Iftikhar and produced by Momina Duraid under MD productions.
Ranjha Ranjha Kardi cast
This drama has three primary characters: Noori, Bhola, and Sahir, who bring life to the whole series. However, the performance of the three major characters is commendable, and the drama is thrilling for everyone. Bhola is a mentally handicapped individual, and Noori is a street sweeper's daughter who was not respected by upper households. Sabir's role is that of a neighborhood business owner.
Also Read: Is Imran Ashraf hinting a Raqs-e-Bismil sequel?
Ranjha Ranjha Kardi OST
The OST is one of the drama's key attractions. The lovely voices are shared by Rahma Ali and Muqadaraan. Muqadas and Saania, Justin Bieber's famous sister pair; also provide background vocals for the drama.
Ranjha Ranjha Kardi storyline
This drama focuses on greed, which is an individual's worst adversary. It also demonstrates the wit and brevity of a lady who rescued her husband's life from certain death. Noori falls in love with Sahir and desires to marry him at the start of the play. Sahir, on the other hand, refuses to engage in conversation with her. Noori will be married to a mentally challenged kid named 'Bhola' when she loses her honor due to Sahir's rejection. The members of Bhola's family were well-educated, but they were unaware of Noori's history. Bhola was given to Noori as a caregiver. After a while, Bhola grew so close to his wife that he couldn't bear leaving her alone.
The harsh realities of life
Sahir visits Bhola's residence to marry his cousin as the narrative proceeds. He is astonished when he finds Noori there. He tries to court Noori once more, but she is now aware of his actual identity. She had earlier told him she was still in love with him and that she would be leaving Bhola. She was actually going to reveal Sahir's concealed face in front of her family. On the other side, Bhola's uncle was attempting to improve Bhola's mental state in order to protect his property by giving him improper medications.
Also Read: Imran Ashraf used to be a tea boy for actors In his teens
The Performances
Overall, the entire cast delivered outstanding performances. Asma Abbas, Ammara Butt, Kashif Mehmood, Munazzah Arif, Zaib Rehman, and Ismat Iqbal had pivotal roles in the film, and each character was flawlessly portrayed.
Bhola in Ranjha Ranjha Kardi
The drama and its plot have received critical acclaim for a number of reasons, including Imran Ashraf's performance as Bhola, Iqra Aziz's performance as Noori, and Asma Abbas's performance as Amma Jee. The way the story dealt with hidden social issues such as mental health awareness, societal misconceptions about castes and social status, misinterpretation of Islam and made-up religious practices, and messages on sensitive issues.
Imran Ashraf takes on the role of Bhola. In the Pakistani drama business, it is one of the most difficult parts. Imran Ashraf is recognized for portraying a variety of roles, but this is by far the most difficult one he's ever played. Bhola and Noori are the kind of people we encounter all the time in real life, but they're the ones we generally choose to overlook.