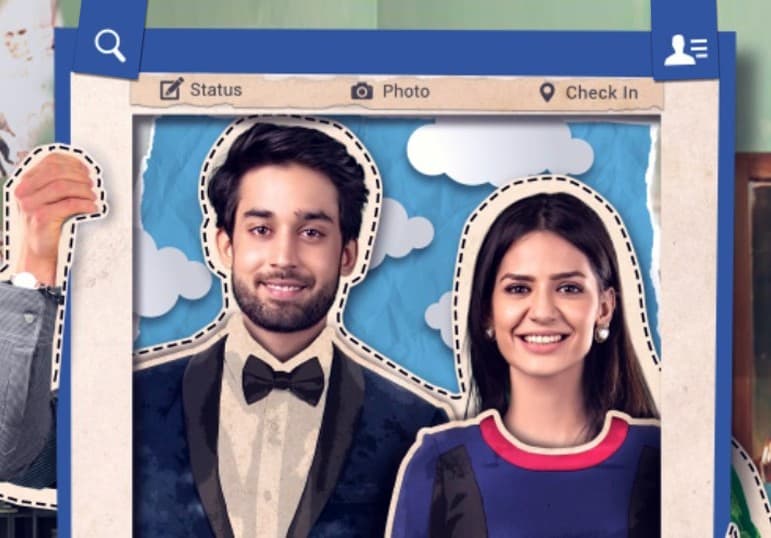 'Ek Jhooti Love Story' Duo – Madeeha Imam & Bilal Abbas Khan at SAMAA FM
posted by:

Zainab Naseem

No Comments
'Ek Jhooti Love Story' is a comedy web series scripted by the evergreen writer Umera Ahmed. The series is here with an 'unconventional plot' as we're told by the cast and is set to release on Zee5 on October 30 2020.
Madeeha & Bilal tell us how the story revolves around a middle class boy and a girl who are caught up in the quest of hiding their actual personalities as they embark on the journey of finding their perfect match, creating fake identities on social media and what not.
As they cross paths online and fall for each other's fake profiles, the plot thickens and gets into its fair share of twists, turns & thrills!
Shaadi k faislay ghar k baron ki marzi se karna… is all what this society is about? The trailer takes a dig on societal norms! The emotional breakdown and then gathering the courage to speak up is what the 'Ek Jhooti Love Story' is all about!
A comical web series expected to bring us both a trail of laughter as well as an insightful message. With Bilal – still high on his 'Pyar ke Sadqay' success and Madiha also used to fandom, it's no surprise that together they'll create ripples on screen for us to binge on, come October 30!
Tune into the complete interview below:
Also Read: