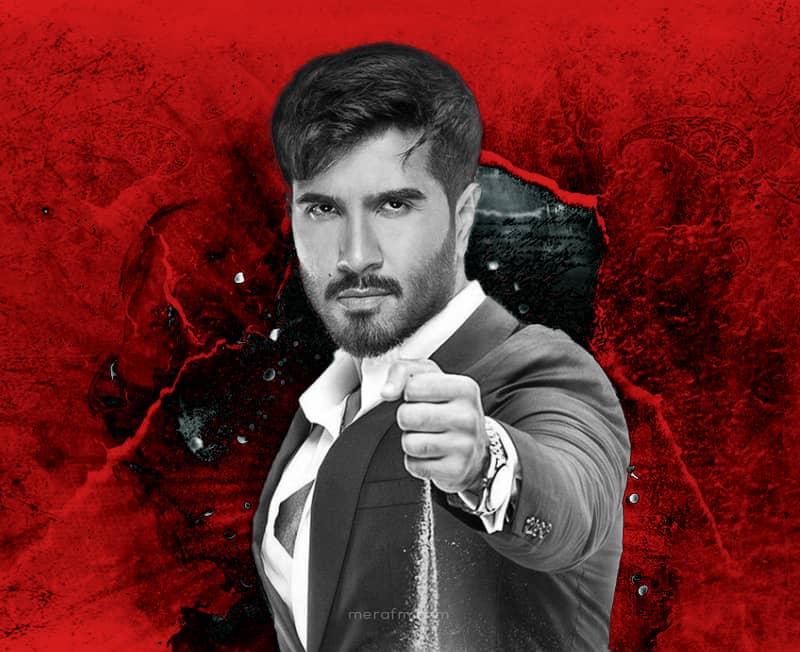 Feroze Khan glorifies violence in the name of love in Aye Musht-e-Khaak
posted by:

Zainab Naseem

No Comments
Everything that went wrong in Aye Musht-e-Khaak
The drama industry has been chastised before for pushing risky stories. And you'd think that by now, writers, producers, and actors would have gotten the message. Shockingly (but not so surprisingly), many people are still keen on making content that shows violence and normalizes it. Aye Musht-e-Khaak, a current drama starring Feroze Khan and Sana Khan. This drama is the latest example of how some stories still stick to glorify such heinous behavior in the name of love.
Musht-e-Khaak
Aye Musht-e-Khaak is a GEO TV drama directed by Aehsun Talish and written by Maha Malik. It is produced by Abdullah Kadwani and Asad Qureshi. The drama is touted as "a compelling tale of the longstanding conflict between good and evil. As two very different persons with opposing perspectives to life come together and the way the path of justice overpowers the wrongdoings," and it stars Feroze and Sana as the lead characters.
Also Read: Drama Review: The last episode of Parizaad had us in tears!
The good-evil couples of every Pakistani drama
Aye Musht-e-Khaak isn't the first or last drama to pit good against evil in a married connection in the globe (or Pakistan), and it's unlikely to be the last. Its issue isn't with the formulaic premise; rather, it's with the violence that has been masterfully woven into the story by the main character Mustajab (Feroze Khan).
In the words of Aye Musht-e-Khaak, Mustajab and Dua's lives take an unexpected turn when Mustajab falls in love with Dua. Dua, on the other hand, refuses to feel the same way. Furthermore, Mustajab, who isn't used to being refused, becomes agitated, and his fondness for Dua quickly becomes an obsession. While a sequence of falsehoods and deception continue, Mustajab forgets to discern between love and stubbornness.
The unnecessary portrayal of violence
Moreover, Mustajab has shown troubling levels of violence towards others in the 15 episodes that have aired thus far. Mustajab's violent streak, according to the creators of Aye Musht-e-Khaak, is a manifestation of the precise moral defect. This depicts that Dua's goodness will conquer over time. Thereby providing a lesson in what kind of person one should not be. The intention is to portray and correct a morally flawed character. On the other hand, is no excuse for depicting the extreme and disturbing forms of violence we've seen in several episodes thus far.
Also Read: Khaani famed Feroze Khan to drop a rap track in English
Watch this,
Well, dramas can depict a bad-tempered individual without turning him aggressive. Moreover, it isn't all that difficult.
Have something to add to the story? Comment down below!