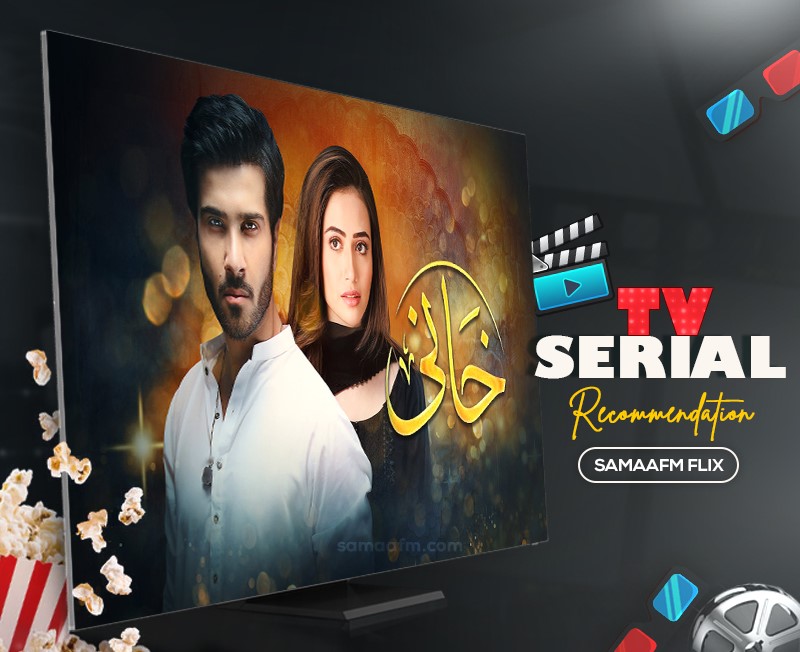 Friday Flix Drama Review: Khaani
posted by:

Zainab Naseem

No Comments
Pakistani dramas often create good stories with a powerful message. It depends on magnificent acting skills, sometimes storyline, and sometimes direction too. But I believe when the storyline is pristine all of the other things streamline in the initial phase. Khaani is one of those dramas that became a blockbuster drama in 2017. It created a stir among the audience since the newest kind of storyline was a shocker in the very first episode.
Khaani
Directed by Anjum Shehzad, Khaani was premiered in 2017, November on Geo Entertainment. The story is written by the late Asma Nabeel (who lost her life to breast cancer on 1st July 2021). Khaani stars Feroze Khan and Sana Javed in lead roles. Khaani drama is based on a fictional story inspired by the real incident of the Shahzeb Khan murder case.
Read More: Renowned dramatist Asma Nabeel passes away after battling Cancer
 

 

View this post on Instagram

 
Khaani OST
Khaani's OST is sung by Rahat Fateh Ali Khan and Sahir Ali Bagga and was one of the most soulful OSTs of 2017. The song was on top music charts Pakistani music for a year. The song is a tale of love and breakup between the leads.
Cast
The drama cast includes Sana Javed, Feroze Khan, Ali Ansari, Salma Zafar, Saman Ansari, Qavi Khan, Rashid Farooqui, Mehmood Aslam, Shehzeen Rahat, Mubarik Ali, Malik Emad, Khushi Maheen, and Seemi Pasha.
Khaani drama review and story
Khaani is a tale of love and revenge. The story revolves around Mir Hadi (Feroze Khan) who is an only kid and a rude, filthy rich, and extremely spoiled brat. And on the opposite is timid Sanam Khan Khaani (Sana Javed) who lives with her parents and two sisters and her twin brother Sarim. They live a simple and happy life and love each other.
Also Read: Friday Flix Drama Review: Raqeeb Se
Sarim (Ali Ansari) was awaiting a scholarship which he gets and the news pleases the entire family. The following most impressive scene and the main occurring of the drama was incredibly engaging. It was executed splendidly and in spite of knowing where the occasions are driving, you couldn't resist the urge to wish, oh no, please no. A simple spat to move the vehicle scoured the self-important and rich Mir Hadi in the incorrect manner. He pushed and pushed Sarim to which he reacted similarly. Mir Hadi couldn't bear this reprisal and he killed him by shooting him four times.
The devastated family
The Khan family is left devastated completely and faces a major meltdown as their beloved Sarim lost his life. The family files a case against Hadi in court but they began receiving threats. However, timid Khaani turns into a rock pillar after her brother's death. She visits Hadi in jail and warns him that he will stay in jail forever, only to find him in her house after a few hours, pointing a gun at her forehead and threatening her. The fear of getting shot made Khaani's father sign a maafinama. After this, Hadi despite knowing that she is Sarim's sister gets attracted to her. And Khaani gets infatuated by her slowly. But when she finds out that it's Hadi that was her secret admirer, she eventually accepts the proposal of Arham, her boss's grandson.
The realization
Then starts Hadi's journey of revenge, guilt, self-realization, faith restoration, and more. She knew that Khaani was never his and she hates him. The storyline is hooking in every episode and the acting is completely stunning. Sana Javed made the best 'Khaani,' whereas only Feroze Khan could play a Mir Hadi. This role was make for him and surely became a turning point for his career.
 

 

View this post on Instagram

 
Khaani on Netflix
Khaani is currently streaming on Netflix, you can watch it here.
Liked this review? you can find more in our Friday Flix segment.
Want to add something to the story? Comment down below!