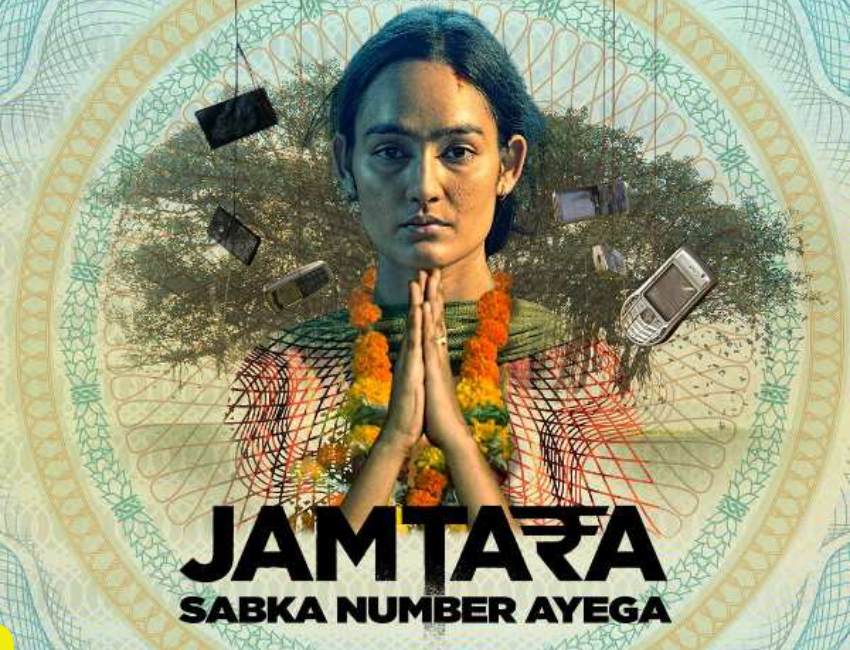 Friday Flix Series of the Week: Jamtara Sabka Number Ayega
posted by:

Zainab Naseem

No Comments
Jamtara: Sab Ka Time Ayega
At a time when the relationship between politics, the police, and the press is being closely scrutinised, Netflix's latest Indian original series, Jamtara, makes a confident attempt to expose it for what it is. It's something we've always known: few crimes, big or small, can ever be committed without the law being aware of or prepared for them, and news isn't just about what happened but also about what the consumer wants it to be. This, however, is just one of the many narrative threads woven throughout the 10-episode show's intricately designed plot.
While billed as a true-crime story, presumably to capitalise on the genre's global popularity, in which Netflix has played a significant role, Jamtara is really a small-town family drama that combines familiar tropes with a fresh-faced energy; a show that feels sprawling yet rather simplistic.
Jamtara: Sab Ka Time Ayega storyline
Despite a distressingly cynical premise that suggests greed can corrupt anyone, Jamtara is, in its heart of hearts, rather optimistic about humanity. It sends a subtle, yet powerful message by pitting its criminal protagonists against a morally unimpeachable police officer, and by making her a woman in this very masculine world.
The rest of the time, the show resembles what Anurag Kashyap offers: a rustic crime drama, lyrically written, about power and ambition; a shaming of the deluded Indian male.
The bunch of school-drop-outs with an aim
The boys in the centre of Jamtara are all 'chauthi fail,' a slur aimed at dropouts who'd rather spend their days harassing women on the streets than staying in school, despite the fact that they're their mothers' favourite human beings. Their lack of education, however, pales in comparison to their immaturity. They may have lived very different lives from ours, but they are also millennials.
Also Read: Friday Flix Series of the Week: Darlings
The contrasting realities
Jamtara suggests that the more cunning ones use technology to retaliate against an invisible adversary. This takes the form of a virtual status struggle in the show. Because these boys have never had anything, their first encounter with power ends with them venting their rage on imagined masters – the urban elite, the rich, and the privileged; representatives of the forces that have always kept boys like Sunny and Rocky in their grip. The show humanises criminals while never glorifying their actions.
The aesthetic brilliance
This is due in part to the lush visual style of director Soumendra Padhi. His use of digital cameras and anamorphic lenses reminded me of the great Turkish filmmaker Nuri Bilge Ceylan, who tells tough rural stories with an undeniably slick aesthetic. This proximity of the flawless images produced by digital cameras and the unpolished environment that they photograph has thematic significance as well.
Also Read: Friday Flix Series of the Week: The Family Man
Last verdict
However, despite strong central performances across the board, the writing is frequently far too simplistic in comparison. The show appeared to be oddly constrained in the six episodes provided for preview. It remains to be seen whether this is due to a limited budget or a lack of imagination.
Well, watch it yourself and decide, you can find the series on Netflix.
Watch the trailer here,
Have something to add to the story? Comment down below!