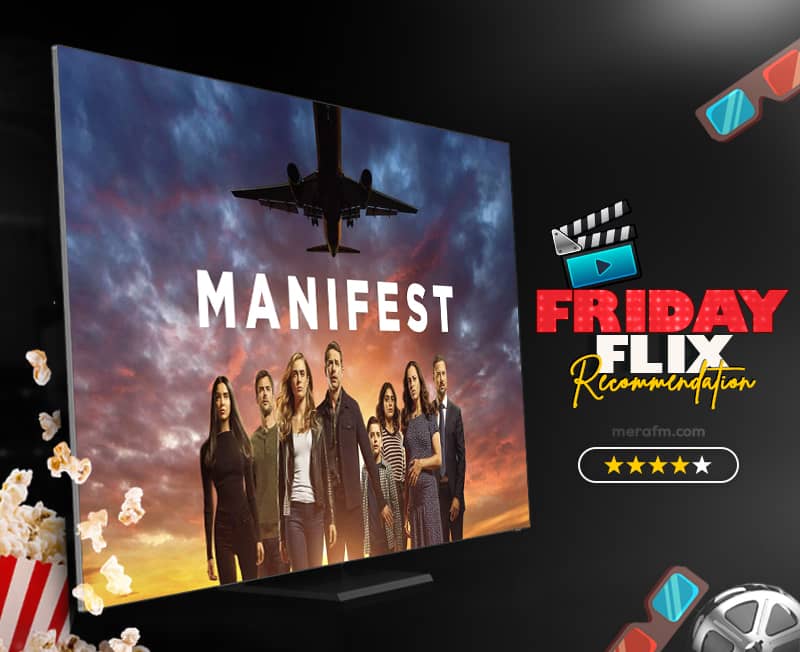 Friday Flix Series of the Week: Manifest
posted by:

Zainab Naseem

No Comments
Manifest NBC-NETFLIX fever in Pakistan
NBC's Manifest has done well, as it investigates what happens when a commercial jet carrying passengers vanishes from radar, only to reappearance five years later. What's the catch? The encounter was quick for the passengers, who experienced no time lag at all. As a result, the befuddled passengers are reunited with their loved ones, who have been operating under the assumption that they have been presumed dead for the past five years. As a result, the mystery surrounding the passengers' disappearance acts as the sci-focal fi's point.
Manifest's fan base has grown in Pakistan. The series has been trending on social media for almost a month, and people are talking about it. We decided to give it a shot and write a review for you.
Manifest cast
The cast includes Melissa Roxburgh, Josh Dallas, J.R. Ramirez, Athena Karkanis, Parvin Kaur in lead. The additional cast includes Luna Blaise, Matt Long, Holly Taylor, Daryl Edwards, and more.
Also Read: FridayFlix Series of the Week: Hellbound
Manifest storyline explained
We meet the Stone family in 2013, when we meet Mom and Dad, their adult children Michaela (Melissa Roxburgh) and Ben (Once Upon a Time's Josh Dallas), his wife Grace (Athena Karkanis), and their 10-year-old twins Olive (Luna Blaise) and Cal (Jack Messina), who has terminal leukemia. Michaela, Ben, and Cal swap their tickets for a later trip while waiting to board their oversold flight from Montego Bay to New York. When that airplane encounters severe turbulence, it is redirected to a different airport to land.
When the plane lands, a group of federal agents greets the passengers and crew, informing them that they haven't just finished a three-hour flight: Now it's been five and a half years since Flight 828 went missing, with everyone on board thought dead. The travelers soon realize that, even though they haven't aged a day, the time has passed them by. Michaela finds out that her fiancé is marrying her best friend. Cal's twin sister is now a teen who has never known her father. And when Ben and Michaela realize they're hearing the same voices, they begin to suspect that the passengers of Flight 828 didn't simply lose five years, but acquired something they don't know about.
Also Read: Friday Flix Series of the Week: Money Heist
Is Manifest worth the watch?
A gripping mystery is a terrific way to start a show, but it's the series' heart that sets it apart from its many identical predecessors. The airways have been littered with the corpses of shows that began with a fantastic supernatural mystery — The Event, Flash Forward, The Nine, Invasion, The Crossing, Surface, The Whispers, Threshold — but couldn't keep the promise of their premise. Now we have Manifest and its mystery is a doozy: An airplane that has been missing for more than five years emerges, with no one on board having aged a day or even noticing the passage of time. Even though it incorporates some parts that people may find offensive, it's a terrific hook.
Watch the trailer here
Have something to add to the story? Comment down below!