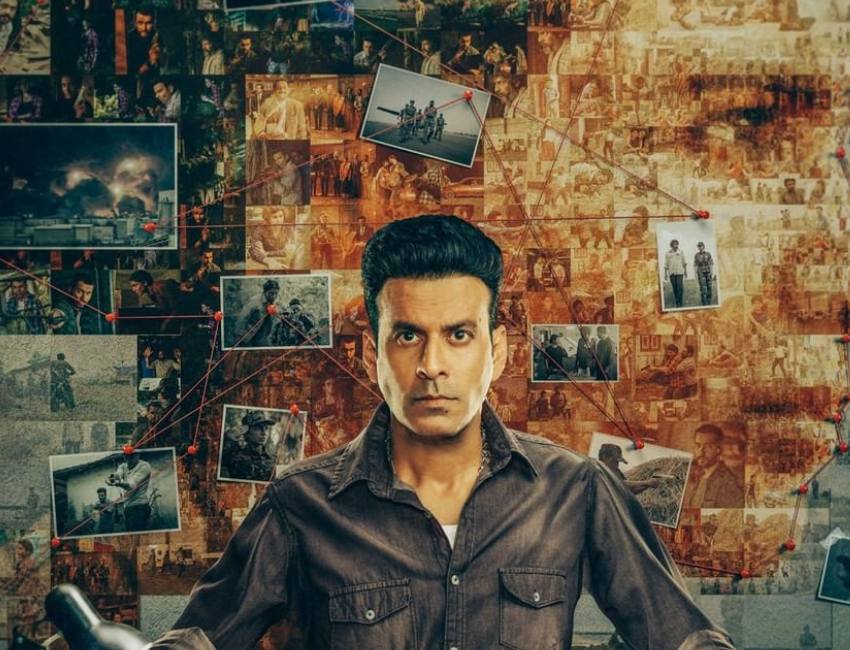 Friday Flix Series of the Week: The Family Man
posted by:

Zainab Naseem

No Comments
We've returned with another review. Yes, I concur. Why not? I watch a lot of shows. This is the only enjoyable activity I have during the week. That, of course, means writing about it. So, here we go again with yet another show this time for "The Family Man."
The Family Man
The Amazon Original's cast of The Family Man includes Manoj Bajpayee, Priyamani, Sharib Hashmi, Gul Panag, Shreya Dhanwanthary in lead roles. The series is directed by Raj & DK.
The Family Man review
The Family Man succeeds in becoming a surprisingly funny espionage series, capable of quick one-liners as well as slick thrills, without ever overshadowing the genre. The Amazon drama is crafty, flexible, and savvy, like its street-smart protagonist Srikant. The series treads a fine tonal line, cleverly burying its high ideals beneath the middle-class sensibilities of its hero, Srikant, portrayed by Manoj Bajpayee, who gets the joke.
Also Read: Friday Flix Series of the Week: Panchayat
Srikant is an underpaid government employee, which is far from the whole truth. He has a wife Suchi (Priyamani) who he has regular middle class arguments. Sri has settled into his government work, much to his family's dismay, despite their repeated suggestions that he find a more profitable vocation.
Sri is an agent in a top-secret intelligence organisation called TASC, a strange offshoot of RAW, but his family assumes he is rotting away as some paper-pusher behind a desk. Their mission is to perform widespread surveillance in order to detect patterns and avert terrorist acts. "Privacy is myth, much like democracy," Sri's closest friend says to a novice agent in the first episode, surrounded by enormous screens and cutting-edge technology.
The Family Man is surprisingly topical as a workplace comedy in situations like this, and as a domestic sitcom when Sri is at home. Sometimes he goes out of his way to spy on his kids for instance Sri uses high-tech surveillance software to hack into his daughter's phone to see whether she has any boyfriends.
Also Read: Friday Flix Series of the Week: Made In Heaven
However, the situation becomes more serious when similar methods are used to eavesdrop on a group of Muslim college students suspected of inciting an insurrection.
Also Read: Friday Flix Web Series of the Week: Kota Factory
Final verdict
While there are many outstanding scenes in the show, they stand out for their exquisite coordination and choreography. Overall, The Family Man checks all the elements that make it worth binge-watching. Yes, there are flaws, but it's still a worthwhile movie!
Watch the trailer here:
Rating: 8/10
Have something to add to the story? Comment down below!