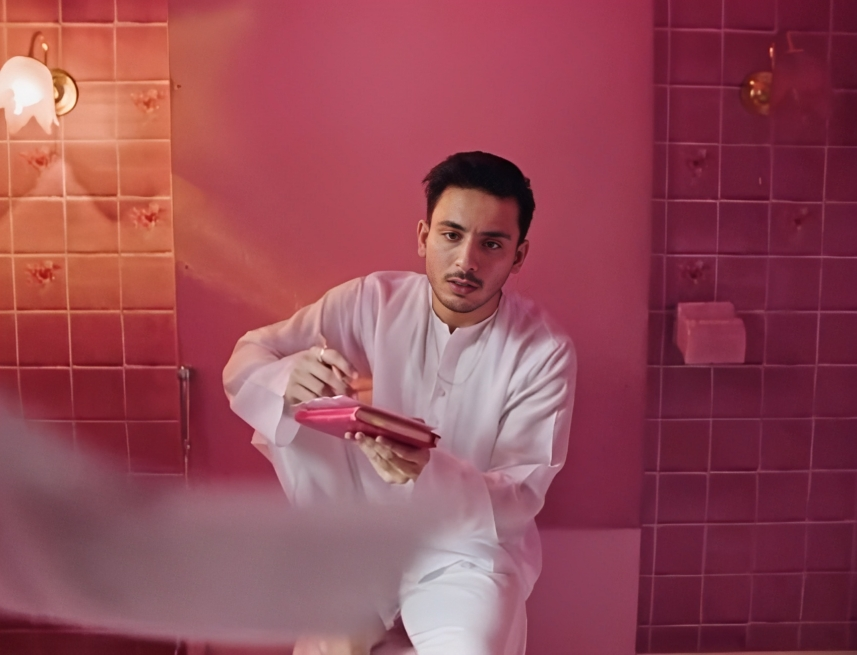 Hasan Raheem's Nautanki music video receives heavy trolling on Twitter
posted by:

Zainab Naseem

No Comments
A week with Nautanki led listeners in chaos!
Hasan Raheem recently released a music video for the title track from his debut album, Nautanki. Despite the appealing visuals and the variety of emotions it evokes, the song isn't quite connecting with listeners.
The audio track released almost 11 days ago along with other 8 tracks of his new album with the same name. Since Hasan has a very similar vocal range for almost every song his MV received immense backlash 2 days after its release.
The music video, in story!
In the video, Hasan is seen having a hard time controlling his emotions as he emerges from his beautifully lit bathroom to find letters from someone he doesn't know. He suddenly finds himself covered in blood, removes his kurta, wipes his face, and then takes a number of selfies displaying his biceps. Then, as he lies down on his bed, he swipes left on the queens that are visible on the board beneath the mattress, which is quite symbolic of his love for women.
He picks up a rose and looks out his room window while acting strange and agitated, which is quite a sight, to say the least. Before taking food out of the freezer, he drinks what appears to be milk. After eating a lot of cookies that he can't seem to finish, he is dragged back into the bathroom and forces himself to puke all of his feelings out by sticking his face in the toilet.
Twitter is in shambles!
Even though the video isn't as grand, the artwork is stunning. The song, however, has not won over fans, and many have commented under Hasan's tweet to express their displeasure.
Someone said,
Same murmuring style, mumbled singing and what not,
Someone took it too far…
Someone complained her concern…
Well, whatever people would say. We would suggest Hasan to never stop making music because we are still vibing on Tareekhi, DIBS and Dil Fareb!
Have something to add to the story? Comment down below!