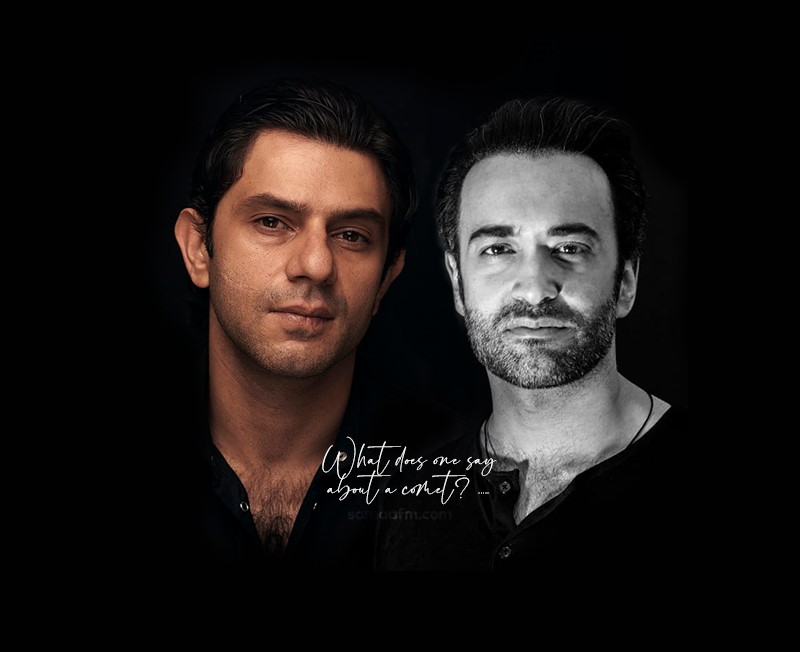 Indian actor Arjun Mathur pens an emotional note to Farhad Humayun
posted by:

Zainab Naseem

No Comments
A celebrated musician gone too soon!
Ace musician and celebrated artist Farhad Humayun left for the stars on Tuesday at age 42. The star battled brain cancer and possibly passed away due to complications of the disease. Though, in 2018 Humayun announced that he had a successful surgery and is okay. The singer continued to make and produce music throughout this time. The Overload frontman's sudden passing away shocked the industry. Close friends and artists from the musical fraternity paid tribute remembering his contribution to the industry. Among those people, Indian actor Arjun Mathur also pens down an emotional note for him.
Also Read: The frontman of Pakistani band Overload Farhad Humayun passes away
Arjun Mathur wrote an emotional note for Farhad Humayun
The 'My Name is Khan' actor took to his social media and wrote, "What does one say about a comet? Or a shooting star? My first memories of Farhad Humayun, or 'Fadi', as I knew him, are from when I was just a toddler and my parents' best-friends – Shahzad Uncle and Nivi Aunty – visited from Pakistan. We would wait for the parents to leave for their parties so we could hit 'Excite-Bike' on the 8-bit NES, or watch our favorite movies from the time.. 'Jaanbaaz' and 'Veerana', no less."
The early childhood memories from Lahore
He continued, "As a kid when our family visited them in Lahore, I remember the largest Aloo-Parathas I had ever seen, at their home.. and the best post-swim chicken sandwiches at Lahore Gymkhana… As we grew up, Fadi and I, both turned out to be the 'artists' in our respective families. I saw him as my own reflection from across the border (so much so that we even had our weddings around the same time and were getting divorced from our short and brief marriages around the same time)."
"Fadi became a musician – a drummer par excellence, to be precise – and formed a fusion Pakistani rock band called 'Overload' that pounded hearts with their drum and traditional dhol beats and shredded heartstrings with their electric guitars and Fadi's golden voice."
Furthermore, "I watched him rise from strength to strength. He became a bonafide rockstar in Pakistan. As tensions between our countries grew and the mutual visits became less frequent due to bureaucratic and political processes, I saw him more on posters, in music-videos and on Coke-Studio, than I would in real life."
"We would then end up meeting over summers in London, where among other things, he would magically appear at the toughest of times, to lift my unwell brother out of an emotional slump just when it was most required. Just like his father, Shahzad Uncle had done for my parents, Fadi was always doing the most he could, to make us feel supported and secure."
Brotherhood and love stay the same!
While concluding his letter Arjun said, "Nothing… you just thank the heavens that you were fortunate enough to witness it, that you existed together even for a moment. Rest In Peace, my dearest Fadi," Arjun concluded. "All I can say now is that any place that has Shahzad Uncle, Mama AND you (all the fun from our two families) in it, can no more be anything to be afraid of, but a place one looks forward to getting to. I love you and always will, and you will inspire me and my art forever, just as you always have. Safe travels, my brother and oldest friend."
Arjun Mathur shares another ending note
Arjun Mathur also shared another post with an ending note, "Farhad Humayun (1978-2021) On being diagnosed with a terminal disease at the peak of his life and career. I will miss you a lot, Fadi. I will miss your unmatched tehzeeb and the calming sweetness in your voice. More than anything, I will long to hear you call me 'Pyaraay!' Again. And I pray that the only words that come to you as you reach the final destination, are characteristically your own – "HAAN YAAR! BAHUT AALA!"
This love and tribute from Arjun Mathur show that Farhad Humayun was a 'people's person,' and friends, family and artistes from industry respect and love him so much. May the star rest in eternal peace!