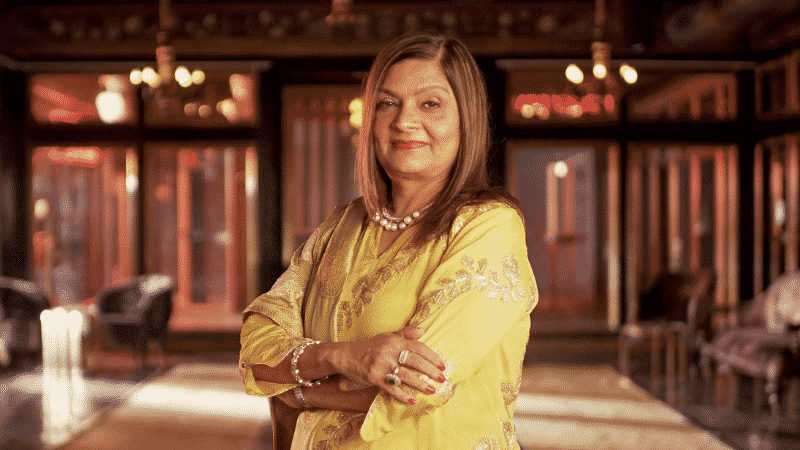 Indian Matchmaking season 2 promises Sima Taparia's return and more drama
posted by:

Zainab Naseem

No Comments
Indian Matchmaking season 2 promises more drama and more Sima Aunty
The second season of Netflix's reality show Indian Matchmaking promises even more drama with Sima Taparia, a matchmaker who rose to popularity thanks to the show and its following memes. The show was both liked and reviled for its exploration of the concept of arranged marriage and what goes into finding "the one."
Also Read: Friday Flix Series of the Week: The Fame Game
Netflix Golden posted a photo of Taparia back in her "rishta and shadi" form on May 10th.
The show features the now-famous matchmaker who popularised the concept of arranged weddings in India. She's shown paying significance to the alignment of the stars, like she did in season one, and claims she does what she does to "make others happy."
Twitter is mad!
Since the news broke, netizens have been flocking to the streaming service to remind them why they don't want a second season of the show.
Similarly, another user posts,
While the first season was "bad," a fan stated that she is certain she will watch the second. Another joked about Taparia's appearance in the teaser. She said that Seema aunty has no expectations. She'll tarnish India's image once more. It's no surprise that it's divisive.
So, are you ready?
Have something to add to the story? Comment down below!