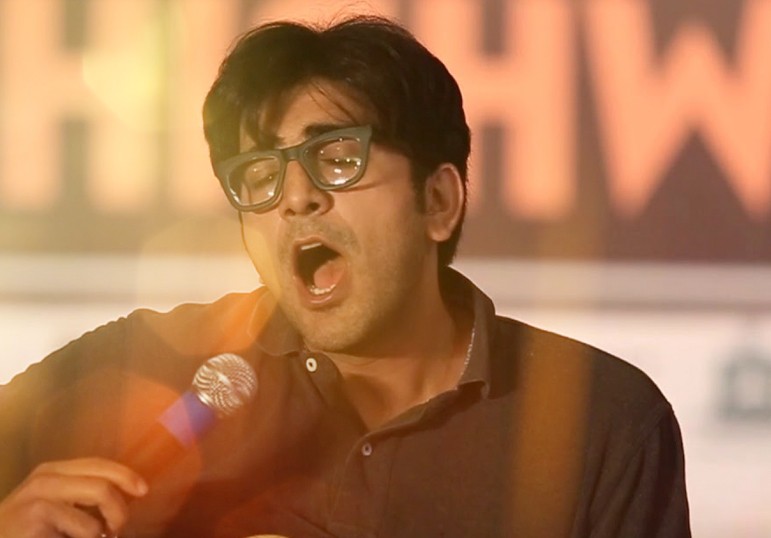 Karachi ek vibe ka naam hai! – Ali Hamza
posted by:

Abdul Latif Dadabhouy

No Comments
One can leave Karachi, but Karachi cannot be left from one's heart! This city, "The City of Lights," has a weird pull. It has everything. LOVE, BEST FOOD, WARMTH AND LET'S NOT FORGET SEA VIEW! Want to win a city-battle? Say "Hamaray pass samandar hai." (We have Sea). This city has a power to embrace you in your arms after a sucky week! Or even after a sucked up day. The nightlife is as lively as any major city but the never-ending fun cycle remains the centre of attraction for other people!
The love for Karachi was further shared by one from the duo of Noori, and the sensation of Coke Studio, Ali Hamza who recently has sang the song "Karachi Love Hai Jaani," along with Young Stunners. He shared how even born, bred and even studied from Lahore. He still thinks that Karachi is in his soul. How captivating the city Karachi is and how beautiful the evenings of the city lead him to.
Talking about his journey with Coke Studio and recent pandemic, he said that Music has gathered the most attention throughout COVID-19 and people feel light-hearted with the melodies. The music is somehow connected to our routes, he further mentioned.
Read: THE 90'S MUSICAL ERA: PAKISTANI SONGS WE ALL GREW UP LISTENING TO!
Listen to the full podcast here
RJ Sara Baloch hosts Chill Karou, every Saturday and Sunday, 5:00pm to 8:00pm