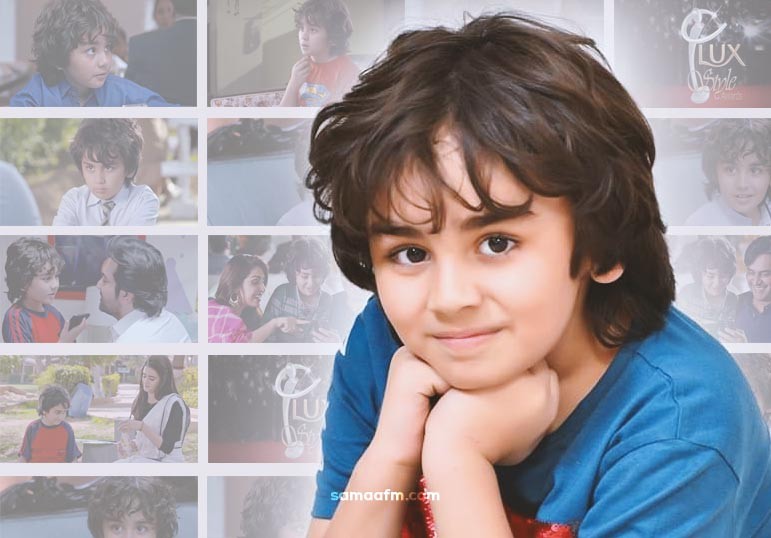 Khalil Ur Rehman Qamar is an angry man – Shees Saji Gul
posted by:

Abdul Latif Dadabhouy

No Comments
We have seen plenty of child stars in the past when we were growing up and according to this new era, where the stories and the drama have become majorly glamourous and storylines have evolved over time, actors be it child star of an adult one both have to compete to make its place in the industry. Similarly, in the midst of August 2019, a drama serial came and swept the audiences off their feet. For a layman, the story was gripping, the acting was above many things, despite some dialogues that stirred controversies among the audiences, and the drama became the super-hit of that year. The drama is Mere Pass Tum Ho, it is 2019. Pakistani romantic drama television series produced by Humayun Saeed and Shahzad Nasib under their production banner Six Sigma Plus. Directed by Nadeem Baig and written by Khalil-ur-Rehman Qamar, the show stars Humayun Saeed, Ayeza Khan, and Adnan Siddiqui in lead roles. The show aired on ARY Digital from 17 August 2019 to 25 January 2020. And the child star is none other than Roomi.
With ahead-of-age dialogues and magnificent acting, Shees made a place in everyone's hearts from the very first episode. This is Shees's first major role, he has done ads and commercials and small appearances in movies like 7 Din Mohabbat In and more the past as well. But this time with us he is just Shees sharing anecdotes! Let's find out more about him…
The Rare Experience
While sharing with RJ Sara, he shared that he never thought he would be this of a big child star, and this is a rare experience very new and very beautiful for him. Coming from a background of a talented family with a dad being a one-of-the-kind type of story writer, Shees has a knack for sketching and painting, well artistry runs in his blood. So he felt lucky to have learned most of it from his father Saji Gul. While sharing about his learning experience, he shared that hard work and patience are two key elements that got him running towards this journey, I thought it was easy at first, but it was easy at all. Hard work was necessary and it gave me the fruit! He shared how one day they were on their terrace and his father got a call from his friend and there, he was offered this drama, since his father was good friends with them that is the reason Shees trusted the team and acted for them.
Difficult Shooting
As a kid he faced challenges while shooting as well, he shared how hard it is for him to shoot mainly in the school scenes, when there was flaming hot and they have to shoot regardless of the scene requirements he said, "Garmi lagti thi but hum karleyte they."
Kind Hearted On Set People
While talking about his journey with Director Nadeem Baig, Ayeza Danish Taimoor, and Humayun Saeed, Shees repeatedly said that they all were very sweet and kind and always supported him throughout his scenes, they all made this easier for him. Shees said that his parents are "Usually home during shoots" and he would be comfortable with the team. And winning the LUX STYLE AWARDS for this drama is a big achievement for him! He is beyond thankful for everything!
During the interview, he evidently showed his love for pets and animals in general. While talking about his "Secrets," he said "my mom wouldn't know and I and baba got a stray cat in our home, to play and to feed her. My mom doesn't like them but baba still brought the cat for me anyway."
Well everyone has a best friend, doesn't it? But Shees's best friend has gone abroad, which during the interview he shared that he missed him a lot, while talking about bullying and his pre and post-shoot days he disclosed that kids casually bully him sometimes at school but after my drama, they stopped doing that and also I always ignore them because this should be the first reaction of everyone to stop the negativity.
Extracurricular Activities
The thing that became the highlight for us that how Shees doesn't watch conventional cartoons of his age, instead he is very much into sci-fi and watches series like Stranger Things, The Umbrella Academy, and Haunting of the Hill House. To add much of our surprise we know that Shees is an observant kid, and he liked to observe things from the surroundings and absorb the positivity into himself, and he said that he likes being himself acting is what big people do. While sharing about one word for everyone, he specifically said that Khalil Ur Rehman always looks very angry, he should smile more because he doesn't smile at all, but he is a good mentor…
You can watch the whole interview below
RJ Sara Baloch hosts Chill Karo on SAMAA FM 107.4 every Saturday and Sunday, 5:00 pm to 8:00 pm.
---
READ MORE: I STILL HAVE A STUDENT MENTALITY TOWARDS LEARNING MY WORK – AHMED ALI BUTT