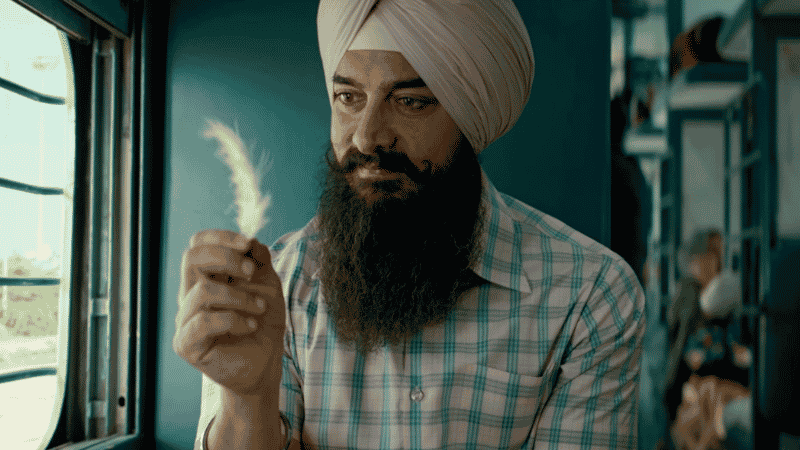 Laal Singh Chaddha, Aamir Khan's next film, is a desi remake of Tom Hanks' Forrest Gump
posted by:

Zainab Naseem

No Comments
Laal Singh Chaddha or Forrest Gump
On Sunday, Laal Singh Chaddha is premiered. Laal (Aamir Khanjourney )'s from a youngster to an adult going through crucial times in Indian history was shown in the first look. Khan and Kareena Kapoor play key roles in the film. The film is an official adaptation of Tom Hanks' 1994 classic Forrest Gump, directed by Advait Chandan.
Also Read: Sidhu Moose Wala dead aged 28 after car attacked by gunmen
The trailer of Laal Singh Chaddha
Khan appears in the three-minute teaser as Laal Singh Chaddha. A humble man raised on a farm by his mother (Mona Singh). In the first half of the trailer, it is revealed that Laal was born with a handicap that necessitated him to wear leg braces as a child. Surprisingly, as he gets older, Laal is freed from the braces that kept him from participating in the activities that his friends did.
The flashback finishes with an older version of Laal on a train voyage, with a younger friend shouting Bhaag Laal Bhaag (Run Laal, Run) as he ran. Laal joins the Indian Army when he grows older.
Also Read: Friday Flix Series of the Week: Panchayat
The teaser also had snippets of him fighting in a war and getting a heroism medal. Vimmy, who is also "the love" of Laal's life, is played by Kapoor. But, like the original Forrest Gump, Vimmy, played by Kareena Kapoor, rejects Laal because she doesn't picture them together in the future. Laal and Vimmy, like Gump and Jenny, traverse through decades of history.
We also see what appears to be Gump's famous talk about a box of chocolates and life near the conclusion. Laal is seen equating 'gol-gappey' to life in an Indianized manner.
Laal Singh Chaddha is a comedy-drama that will be released on August 11.
Have something to add to the story? Comment down below!