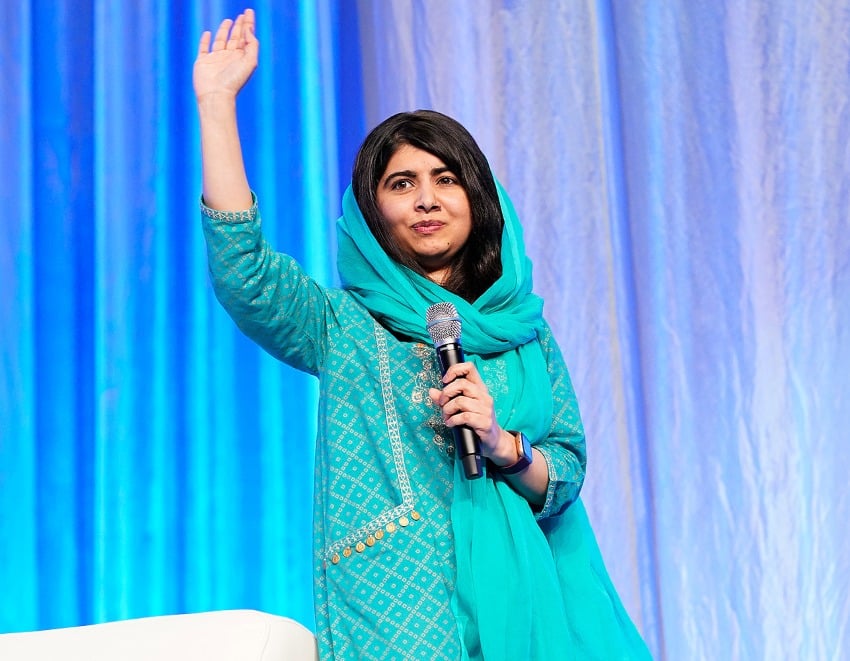 Malala says that women have the right to choose between burqa and bikini
posted by:

Zainab Naseem

No Comments
Malala, the brave and bold!
Malala Yousafzai, the youngest Nobel Laureate, has made headlines for her outspokenness on important issues. She has put her ideas on paper and contributed her two cents to protecting every woman's right to choose what she wears as Women's Day approaches.
She said that she was determined to decide on hijab and niqaab for herself. "My face meant identity, presence, and power for me – and I refused to cover it," she wrote.
Malala talks about hijab in different countries
She shared, "Around the world, girls are under attack for what they wear. Last month the Indian state of Karnataka banned girls wearing hijabs from classrooms and colleges, forcing them to choose between their education or suffering the humiliation of removing their head coverings at the school gates. Senators in France voted 160 to 143 to ban hijabs in sports competitions in January," she then communicated. "Until last year, schools in Indonesia directed all girls to wear a hijab covering their head, neck, and chest. Though a recent government decree banned this practice, Christian and other non-Muslim girls report some teachers are still insisting that they wear the hijab. Meanwhile, in Afghanistan, Taliban officials advise women to wear blankets to work."
Also Read: Malala Yousafzai features on the British Vogue Cover
The regression and opression
She also added, "South Africa's High Court found that a school had violated a Hindu girl's rights by requiring her to remove her nose ring. Schools in both the United Kingdom and the United States have punished Black girls for their hairstyles, sending them home or giving them detention for wearing their hair as they pleased. The International Handball Federation required women to wear revealing outfits in competition, while a woman in a similar outfit was told she couldn't board a plane unless she covered up. In Japan, women are told to wear high heels and take off their eyeglasses at work."
Malala said, "Women and girls all throughout the world know that if they are harassed or abused on the street, their clothes are more likely to be prosecuted than their attackers."
Also Read: Malala Yousafzai divides Twitter for her Palestine Israel conflict tweet
And it continues…
"Women are constantly being told to put on or take off various items of clothing, constantly sexualized or suppressed. We are beaten at home, punished at school, and harassed in public for what we wear," she remarked. "Years ago I spoke against the Taliban forcing women in my community to wear burqas – and last month I spoke against Indian authorities forcing girls to remove their hijabs at school. These aren't contradictions – both cases involve objectifying women. If someone forces me to cover my head, I will protest. If someone forces me to remove my scarf, I will protest."
She then made a point and shared, "Whether a woman chooses a burqa or a bikini, she has the right to decide for herself. Come and talk to us about individual freedom and autonomy, about preventing harm and violence, about education and emancipation. Do not come with your wardrobe notes."
Have something to add to the story? Share it in the comments below.