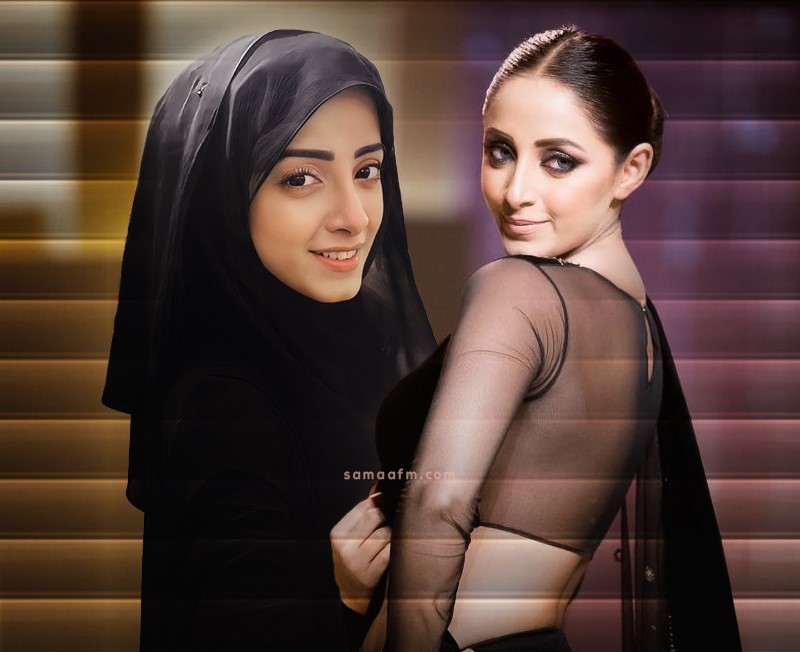 Sanam Chaudhry leaves acting to pursue a religious path
posted by:

Zainab Naseem

1 Comment
Sanam Chaudhry leaves acting to pursue religion
Sanam Chaudhry, who used to be a regular face on television in terms of dramas on the small screen, celebrated her birthday on Thursday with a surprise statement on social media.
She deleted all photographs of herself from her Instagram page and replaced the word "actress" in her bio with "Muslim mother" who is "learning Islam." She stated on Instagram Stories that she had "turned towards Allah."
Sanam Chaudhry towards a spiritual journey
The actress, who is well known for her performance in Ghar Titli Ka Par, said, "Those who pursue the holy road have such pure souls." With wonderful words, everyone congratulates and welcomes me to the correct road. And everyone is willing to instruct me on the Quran. There's already so much incentive! May Allah guide each and every one of us!"
Also Read: Hamza Ali Abbasi says music and films are not 'haram' if they are within limits defined by God
On this beautiful conversion towards Islam, Sanam continues, "My family welcomed me this way on converting to Allah," Sanam shares that this is a joyous surprise from her family, who are supportive of her decision. Thank you for sharing this; it's quite touching."
Chaudhry, who is married to singer Somee Chohan, has only posted photographs from her Nikkah ceremony on Instagram for public display.
Sanam Chaudhry is known for her drama serial Aasmanon Pay Likha (2013). She was nominated at the 3rd Hum Awards in the Best Soap Actress category for her role in Bhool.
Have something to add to the story? Comment down below!
Comment on "Sanam Chaudhry leaves acting to pursue a religious path"