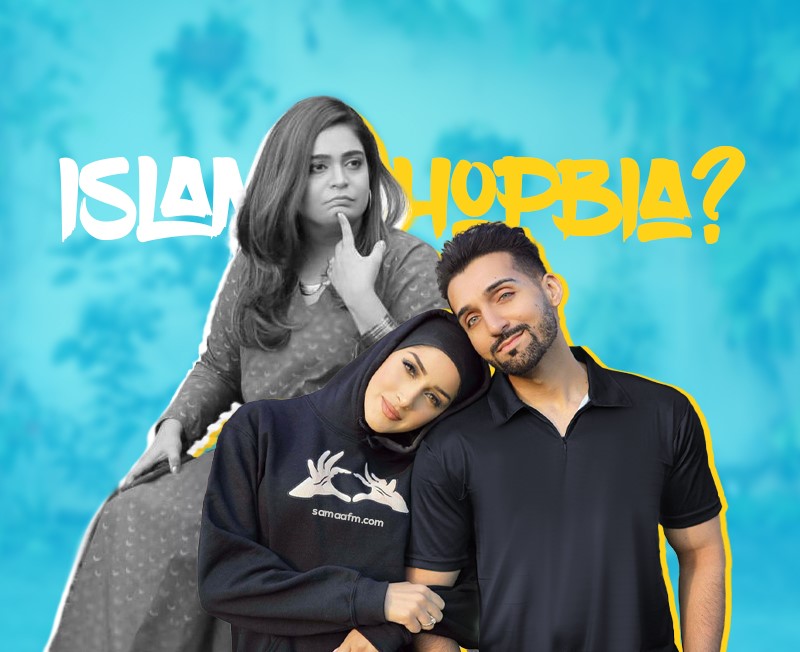 Sham Idrees accuses a Canadian Cafe for Islamophobia, but is this the entire story?
posted by:

Zainab Naseem

No Comments
Who is Sham Idrees?
Sham Idrees was born to a Muslim family from Islamabad, Pakistan, in London, England. His family immigrated to Canada when he was 16 years old, settling in Hamilton, Ontario. Sham started off as a YouTube celebrity in 2012. In 2013, he rose to prominence with his debut album, "London 2 Paris." The album's three tracks, "Bolo Na," "Pyar Hoa," and "Dil Dil Pakistan," were successful, with over a million views on YouTube. "Dil Dil Pakistan" was a remix of Vital Signs' "Dil Dil Pakistan" from 1987. It was also broadcast on a number of Pakistani television stations. Sham has almost 135,000 YouTube followers. He also makes comedy videos and has worked with Zaid Ali and Shahveer Jafry in the past.
Sham Idrees alleges Demetres Oakville management for Islamophobia
Canadian-based blogger Sham Idrees recently alleged that a restaurant's workers, owner, and management discriminated against his wife because she wore a hijab (headscarf). He posted a video he uploaded on social media with the caption, "They had the worst experience of their life." The racist servers warned them not to serve individuals like them. Idrees also alleges that a woman called Jessica made racist remarks towards his family's hijabi ladies. Furthemore, he also clarified that this isn't only about him being a member of a minority in Canada.
Sham Idrees and his family faces Islamophobic discrimination at Demetres Oakville
In another video Sham explained the whole scenario that the cafe Demetres Oakville their family of 22 people wanted to sit together as they were with babies too. But it was not only denied but also started harassing and not serving them. He also claimed that we moved the chairs with their permission a woman named Jessica came and said you have to ask the supervisor to move the chairs and tables, eventually denying them the service. One of the workers said to them which say, "It's always their kind who causes issues."
Kanwal Ahmed of Soul Sisters Pakistan tells the other side of Sham Idrees's story
Kanwal Ahmed of the famous Facebook community group Soul Sisters Pakistan shared the other side of the Sham Idrees Islamophobia incident at Demetres Oakville.
With a caption that says, "If anything it's Sham Idrees who needs to be unfollowed and banned." She shares a tweet that Sham Idrees has done a disservice to Muslims in Canada by faking a scenario of his wife being discriminated against for her hijab. This undermines actual complaints of Islamophobia.
Her caption furthermore reads, "Horrific the lengths, this need for constant validation and ego massaging on social media can take people."
Also Read: Arrest warrant issued against Ayesha Sana for cybercrime, but why?
She ended it up with a note which says: it appears that they trolled, lied, and defamed a restaurant and its female employee for the sake of depicting themselves right after breaking Covid Protocols and made it sound like it was about race and religion instead. Total exploitation."
Also Read: Twitter divides as PM Imran Khan blames mobile phones for sexual crimes, but is this the whole story?
People who were present allege that they attempted to create a scene and exaggerated it. Not only that, but they also took use of their blogging status to get attention.
The problem of Islamophobia is a sensitive topic and should not use as a card to get attention and public sympathy. What do you think?
Have something to add to the story? Comment down below!