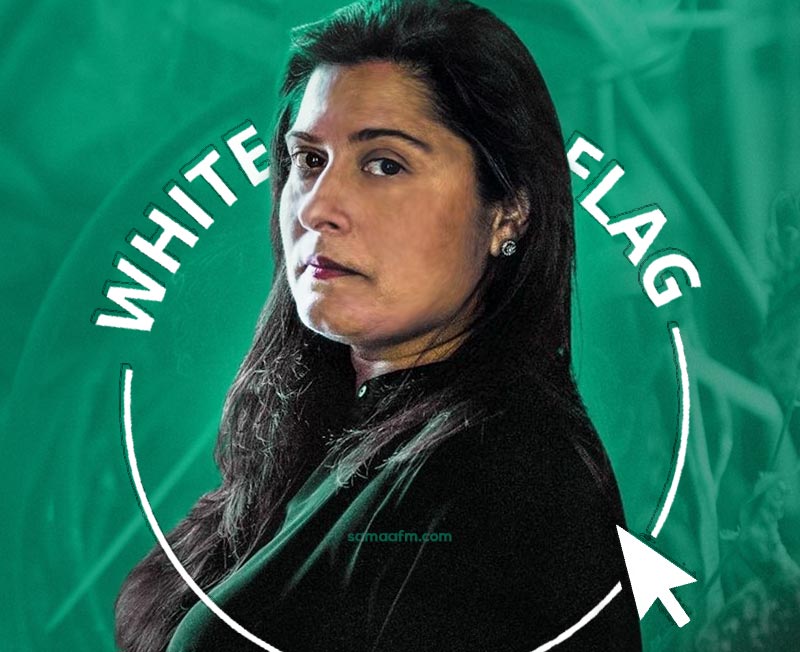 Sharmeen Obaid-Chinoy initiates website for minorities in Pakistan
posted by:

Zainab Naseem

No Comments
Sharmeen Obaid-Chinoy
Sharmeen Obaid-Chinoy is not a new name when it comes to her social contributions towards Pakistani society. We have seen her focus towards women inequality and societal aspects around them. Chinoy is the first woman to become and Oscar winner. Moreover, she is a 6 times Emmy-winning filmmaker notably for her films 'Saving Face' (2012) and the biographical 'A Girl in the River: The Price of Forgiveness.' (2016). Sharmeen is also a recipient of Sitara-i-Imtiaz from the Government of Pakistan. And in the same year she was included in 100 most influential people's list in Time Magazine.
White in the flag by Sharmeen Obaid
Whiteintheflag.com is an interactive website that Sharmeen launched. The website is for students, activists, and legislators to come on to one platform and interact.
Sharmeen shared on her Instagram, "Between forced conversions, abductions, terrorism, and target killings, Pakistan's minorities face an uphill battle just to exist. With White in the Flag, we want to ensure that citizens experiencing religious discrimination in our society are able to have their voices heard on issues that are important to them. To protect and promote their rights, have their views and wishes genuinely considered when decisions are being made about their lives and communities."
She further added, "whiteintheflag.com is an interactive website that aims to serve as a platform for students, activists, and legislators to come together and be able to discuss possible solutions to the various problems religious minorities in Pakistan face while providing a detailed record of the past, present, and future. The platform will be a source of detailed information for those interested to understand and spread awareness about the issues they face."
What will the website cater?
This website is going to cover the problems faced by minorities on a regular basis. According to Digital Rights Foundation, more than half of people belonging to religious minorities in Pakistan are under online threats. Over 485 people killed in at least 22 major attacks in 19 years from 2003 to date. The actual number goes much higher because this does not include target killings.
The website contains History, Minority Communities their Stories. Human Rights Defenders where you find relevant people where you can interact with them, and also Legislative and Minority Issues.
The struggles continue for the people of Pakistan. The fight is long but we have to unite and fight along with every hurdle that comes our way.
Read more: FOUR PAKISTANIS AMONG TOP 50 ASIAN CELEBRITIES OF 2020!