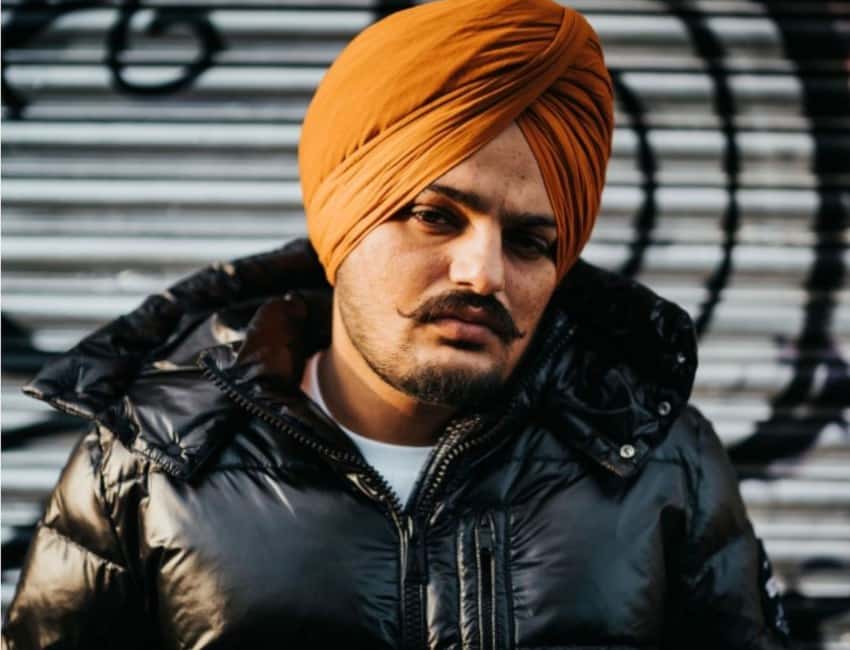 Sidhu Moose Wala dead aged 28 after car attacked by gunmen
posted by:

Zainab Naseem

No Comments
Who is Sidhu Moose Wala?
Shubhdeep Singh Sidhu, also known as Sidhu Moose Wala, was an Indian singer, rapper, actor, and politician who was involved in Punjabi music and cinema. He began his career as a songwriter for Ninja's song "License," and then moved on to singing in a duet called "G Wagon." Following his debut, he teamed with Brown Boyz on a number of Humble Music-released tunes. Moose Wala was noted for his contentious lyrical style, which frequently promoted gun culture while also confronting religious feelings, like in the case of Mai Bhago, a venerated figure in Sikhism. He'd been sued for promoting gun culture and utilizing aggressive and inciting lyrics in his music.
Sidhu Moose Wala's musical journey
With his song "So High," Moose Wala got a lot of attention. His debut album, PBX 1, was published in 2018 and reached number 66 on the Billboard Canadian Albums chart. Following the release of the album, he began publishing his tracks on his own. His track "47" reached number 47 on the UK Singles Chart in 2019. The Guardian named Moose Wala one of 50 up-and-coming musicians in 2020. Ten of his songs have reached the top of the UK Asian chart, with two of them reaching number one. On the Global YouTube music chart, his song "Bambiha Bole" was in the top five. He released Moosetape in 2021, with tunes charting on the Canadian Hot 100, UK Asian, and New Zealand Hot charts.
The big fan base!
Sidhu Moose Wala's fan base was in the "millions," ranging as far as the United States, the United Kingdom, Canada, and Australia. "He was known for his hard-hitting, scathing rap songs that asked questions of society, politicians, religious leaders, rival musicians, and spoke of the country's difficulties," according to the newspaper. Indian lawmakers expressed their displeasure with the news and expressed their condolences for the loss.
Sidhu Moose Wala shot dead by gunmen
Sidhu Moose Wala, an Indian singer, was killed when his automobile was assaulted by gunmen. The 28-year-old was driving a jeep in the Indian city of Mansa when he was hit by a barrage of gunshots.
Sidhu was transported to the hospital but tragically died. The gunfire also injured two other passengers in the automobile.
Also Read: Sidharth Shukla, the winner of 'Bigg Boss 13' dies at the age of 40
Sidhu was driving when the shooters, who are being pursued by cops, fired more than 20 shots at the celebrity and his two companions. The rapper's car was caught on camera minutes before it was ambushed by attackers. When Sidhu was attacked, the camera showed pedestrians fleeing the scene. Sidhu became a member of Congress in December of last year. However, he was beaten by a large margin by AAP candidate Vijay Singla.
VIP culture pulled out
According to local media, Sidhu was assassinated one day after his security was withdrawn by the Punjab government as part of a crackdown on "VIP culture." Sidhu released a new song, Scapegoat, on April 11 in which he grieved his defeat in the recent state assembly elections.
Threats from gangsters, reveals Mika Singh
Mika Singh believes that criminals were involved in the murder of Sidhu Moose Wala in an exclusive interview. "Just last week he came to Mumbai. He told me that he could roam freely in Mumbai, without any security. I asked him to move to Mumbai in the future," Mika Singh further revealed. Canada-based Goldy Brar and Lawrence Bishnoi claim responsibility for the attack on the singer.
Also Read: A tribute to Lata Mangeshkar, the nightingale of India!
Drake pays tribute to Sidhu Moose Wala
Drake along with other artists pays tribute to the late singer. He uploaded a photo of Punjabi singer and rapper Sidhu Moose Wala with his mother on his Instagram stories. The artist captioned the photo with, "RIP Moose," while tagging the singer's official handle. Whereas, Vicky Kaushal and Ranvir Singh also shared stories with the caption, "Dil da ni Maada."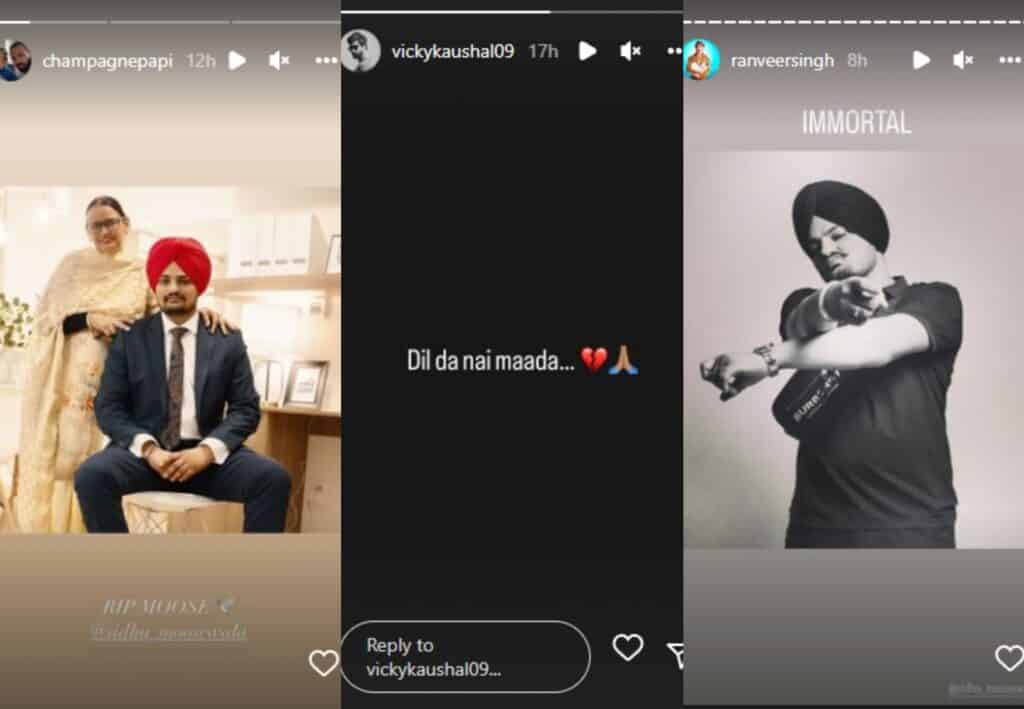 Have anything to add to the story? Comment down below!