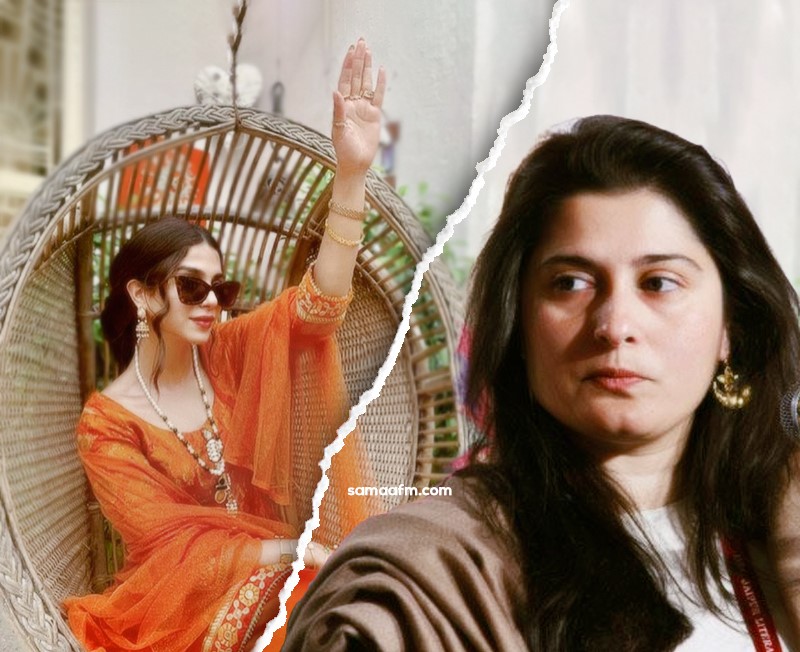 Sonya Hussyn claps back at Sharmeen Obaid for demeaning her
posted by:

Zainab Naseem

No Comments
A verbal spat between Sharmeen Obaid and Sonya Hussyn
There is always something going on in the industry and we think why not? This time it's a verbal spat between Sonya Hussyn and Sharmeen Obaid Chinoy. Sharmeen Obaid Chinoy took a dig at actor Sonya Hussyn over the comments she made over Mahira Khan in the past.
Chinoy, the Oscar-winning director, and filmmaker remarked on an Instagram post by a local digital publication. It is a three year old clip of The After Moon Show. However, the magazine reposted the statement again.
In one part during the show, Hussyn was asked which film the actor would not do if she were Mahira Khan. To which she said Raees, Verna, and Ho Mann Jahaan. She continued that, even though it was never her dream to work with Shah Rukh Khan, but the actual dream is to play a character where you are not just a side character to a hero.
Sharmeen Obaid's dig at Sonya Hussyn
Sharmeen dug at Sonya in the comments of the publication and said, "Don't think you'll ever be Mahirah Khan so you won't ever get to say no – don't diss other women in the industry, [it] reflects poorly on you and your upbringing."
Sonya Hussyn responds back to Sharmeen Obaid
Disappointed Hussyn clapped back at her, she took to her Instagram and said, "Pulling one woman down while putting another up in full view of the public and talking about upbringing," she wrote. Furthermore, she said, "Besides, the pandemic has given too much extra time to some people to "dis" others by taking things out of context."
Read More: Sharmeen Obaid-Chinoy initiates website for minorities in Pakistan
Hussyn said if she was asked which films she would decide on, she would have picked Verna. She moreover quoted, "Freedom of expression related to work is not disrespectful in any way. Ms. Chinoy, your choice of words, tone, and tenor doesn't behoove Academy Awards Winner and lest you didn't know, I have never aspired to be Mahira. She's excellent and amazing in her own right and I am on my journey. Love x."
Feroze Khan also jumps in support of Sonya Hussyn
Feroze khan also jumps in support of Sonya Hussyn. He posted on his story and replies back, "I once saw this YouTube link where the woman she made a documentary on got her Oscars was complaining she never paid out while talking about upbringing." He then tagged Hussyn and said, "These people don't decide your destiny laik olad ke saaray baap houte hain, stay strong."
Want to add something to the story? Comment down below!