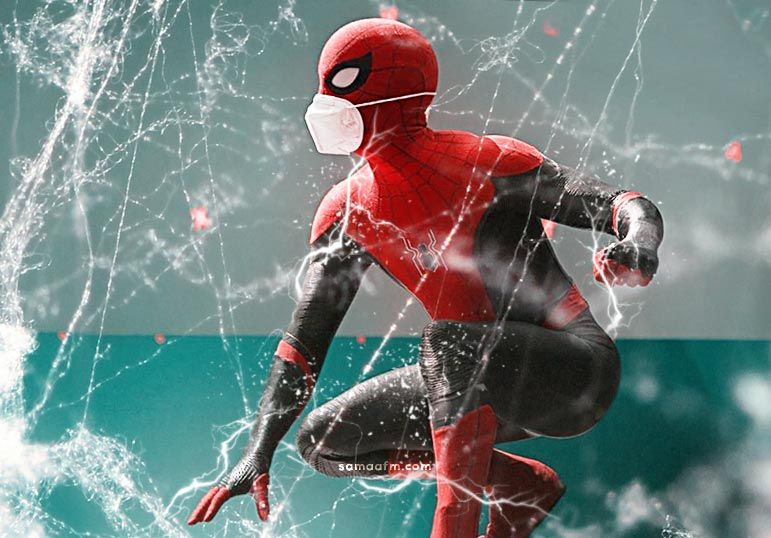 Spider-Man stars tease first look images of upcoming film
posted by:

Abdul Latif Dadabhouy

No Comments
[We did not know even Spiderman could troll the fans] Spider-Man stars Tom Holland, Zendaya and Jacob Batalon hints up some first look images at the upcoming film, with a side of fan trolling as well.
Spider-man 3 Sequel
Marvel's Spiderman 3 is a continuation of its movie Spiderman Far From Home, the movie is directed by Jon Watts, written by Stan Lee and Steve Ditko and the movie stars Tom Holland, Zendaya, Benedict Cumberbatch, Tony Revolori, Marisa Tomei, Jacob Batalon, Jamie Foxx and Alfred Molina.
Spider-man Cast Trolling Fans With the Title
On Tuesday the Spider-Man triplet each shared various looks at the Spider-Man: Homecoming threequel. In the stills Holland shared, Peter Parker, M.J. what's more, Ned assemble in what appears to be in an abandoned establishment. While Holland's teaser shows the three characters gazing at something off-screen, Batalon sees the trio of companions at the base of a scary and eerie flight of stairs. Zendaya's Spider-Man actually shows Peter and M.J. clustered over Ned and his PC.
In addition to sharing their own stills, each of the cast-members also teased different title cards, all playing on the previous film titles' use of "home."
Holland shared one that read "Spider-Man: Phone Home," Batalon's title card said "Spider-Man: Home-Wrecker" and Zendaya's was "Spider-Man: Home Slice."
The varying title cards confused the fans on social media, who eventually figured the stars were just trolling and messing with them.
The third installment of the franchise is currently shooting in Atlanta, Georgia. The film is set to be released on December 17. Jamie Foxx will again take the role of Electro from The Amazing Spider-Man 2, while Alfred Molina will bang as Doctor Octopus from Sam Raimi's Spider-Man 2.
While the next Spider-Man remains title-less, for now, the follow-up movie will see a familiar face as Benedict Cumberbatch is set to appear as Doctor Strange. The third Spider-Man film is currently set for a Nov. 5, 2021 release.
Confused by multiple titles, according to the movie buffs, they need the answer to set the mystery at rest. Meantime, the American review website for film and television Rotten Tomatoes also shared its post covering the titles.
The Most Impressive Superhero Fight Tom Holland Has Seen
According to the newSpider-man Tom Holland, in the sequel [part 3] said that the movie has the most impressive superhero fight scene that he has ever seen. The actor is in the midst of filming his next MCU outing, and while he's being careful with what he's going to reveal about it, he has no issues hyping it up. In his latest interview, he talks about seeing a rough cut for an action set-piece that has blown his mind away.
In a recent interview with Collider as he promoted his latest film, Cherry by the Russo Brothers, he also shared that he recently saw an edit of a fight scene that they've been working on for a month now. Although it's still not fully finished, Holland says that it's by far the best superhero fight sequence he's ever seen.
"I saw an edit three or four days ago of a fight scene that we've been shooting for about a month. And it is easily the most impressive fight scene I've ever seen in a superhero movie. I was blown away by it. From the work that the stunt boys have done, to the work that some of the actors and myself have done on set, it's just been incredible, and I'm really, really excited for people to see it."
Holland's claims are pretty bold at this point especially considering that he was in some of the MCU's most action-packed memorable action pieces, including Iron Man and Doctor Strange as well as Guardians of the Galaxy; where they fought Thanos and… The final battle in Avengers: Endgame. Well, this doesn't mean that he is overhyping the movie as Spiderman; he could simply be stating facts! Let's sit back and wait for the movie to be released!
---
READ MORE: DAREDEVIL IN SPIDER-MAN 3: CHARLIE COX JOINS MARVEL CAST