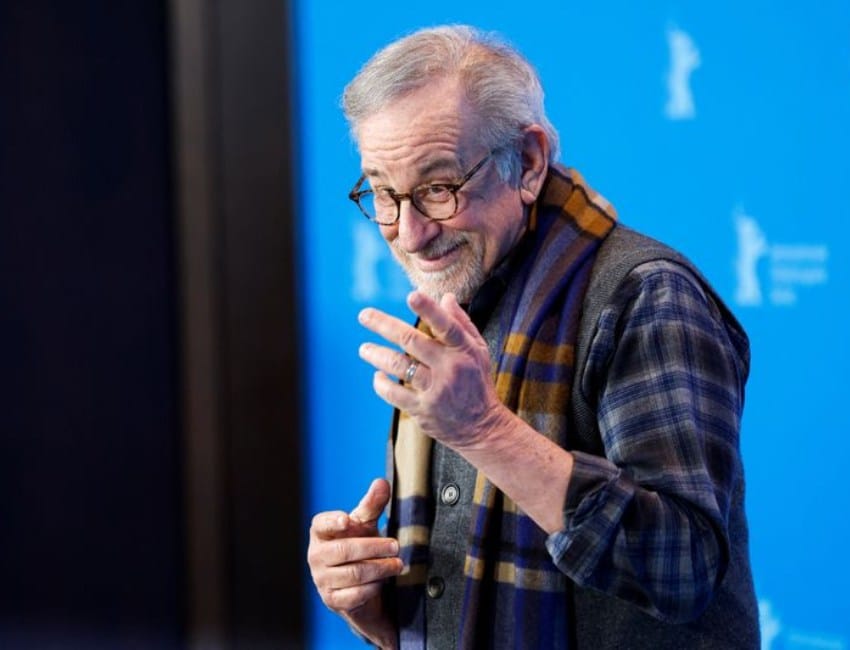 Steven Spielberg wins Berlin lifetime award at 76
posted by:

Zainab Naseem

No Comments
Steven Spielberg, still filming and receiving awards!
In accepting a lifetime achievement award at the Berlin Film Festival, director Steven Spielberg revealed new information about his upcoming HBO series and expressed his excitement about the prospect of making new movies at the age of 76.
Also Read: Arooj Aftab and Anoushka Shankar performed "Udhero Na" at Grammy'23
Spielberg, who is renowned for his approachable and engrossing films, advised aspiring directors to begin with the story.
To present Steven Spielberg with a special lifetime achievement award, Bono made a surprising appearance at the Berlin International Film Festival.
In presenting the Oscar-winning director with the honorary Golden Bear award on Tuesday, the U2 frontman referred to Spielberg as "one of the biggest big shots in Hollywood."
The documentary Kiss The Future, which stars Bono, The Edge, and Adam Clayton, had its world premiere at the International Berlinale festival, and members of the Irish rock band were there.
Prior to the movie, the band, who recently announced a new residency in Las Vegas for 2023, gave a special performance. Actor Matt Damon later joined them on stage.
Later, when presenting Spielberg with the award, Bono remarked that the director was "out of this world."
Also Read: Friday Flix Movie Review: Dead Poets Society
Spielberg on the go!
The semi-autobiographical "The Fabelmans" and "West Side Story," a film adaptation of the iconic Broadway musical, are completed. Spielberg's resume includes some of the highest-grossing and most adored films in movie history, including "E.T. the Extra-Terrestrial" and "Jaws."
"Whatever seized me as a little kid is the same feeling I retained all those decades later," he told reporters on Tuesday. "When I find a book or a script or come up with an original idea that I think would make a good movie: that excitement … supersedes everything."
Spielberg, who claims he "loves to work and needs to work," is putting the finishing touches on a script that was unfinished when his friend Stanley Kubrick passed away in 1999.
Have something to add to the story? Comment down below!