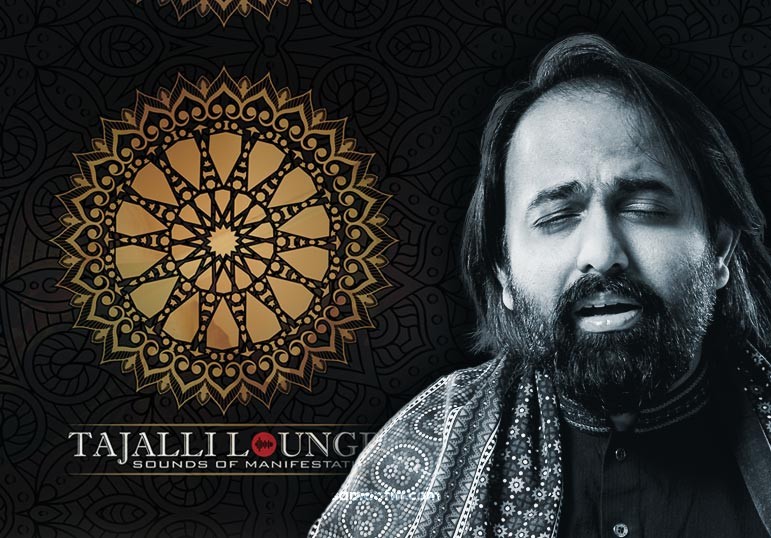 Tajjali Lounge aiming to take qawwali to new heights!
posted by:

Abdul Latif Dadabhouy

No Comments
Qawwali is a type of Sufi Islamic reverential singing, starting from the Indian subcontinent, and quite famous in the Punjab and Sindh locales of Pakistan; in Hyderabad, Delhi, and different pieces of India, particularly North India; just as the Dhaka and Chittagong Divisions of Bangladesh.
Initially performed at Sufi altars or "dargahs" all through South Asia, it acquired standard prominence and a global crowd in the late twentieth century. Qawwali music got global openness through crafted by Aziz Mian, Nusrat Fateh Ali Khan, and Sabri Brothers generally because of a few deliveries on the Real World mark, trailed by live appearances at WOMAD celebrations. Other celebrated Qawwali vocalists incorporate Fareed Ayyaz and Abu Muhammad, Rahat Fateh Ali Khan, Badar Miandad, Rizwan, and Moazzam Duo, the late Amjad Sabri, Wadali Brothers, Nizami Bandhu, and Bahauddin Qutbuddin. Most current Qawwali artists including Ustad Nusrat Fateh Ali Khan and Fareed Ayyaz and Abu Muhammad have a place with the acclaimed 'Qawwal Bachon ka Gharana' school of Qawwali, which was situated in Delhi.
Within the modern world, Qawwali is making new heights and everything has getting transformed and with this transformation our RJ Sara Baloch has discovered someone that has the potential of sweeping many hearts off, especially the people who love Qawwali and associate themselves as a Sufi soul! That discovery is "Tajalli Lounge."
About the Duo of Udan Khatola
Udan Khatola is a Sufi Rock Band from Pakistan. The duo consists of Farhan Shah & Shahid Rehman. The band has been together since 2013 and also runs an audio production studio in Karachi. The duo has also composed and produced music for Film, Drama, TVC & documentaries, and for various popular artists. Farhan is now based in Australia while Shahid is in Karachi, now the duo has been creating music virtually and have been touring and performing live music in and out of Pakistan for the last five years.
With a collaboration project, Farhan and Shahid are currently working on the "Adelaide-Karachi Original Audio Collaboration Project" supported by the Music development office of South Australia. They recently received UNESCO (United Nations Education, Science & Cultural Organisation) city of music awards for best International Collaboration award for their song "Maula Ya Ali" at South Australian Music Awards. The second song of the project name "Saavan" where they have featured classical maestro Ustaad Islamuddin Meer has received international appreciation, where they teamed up with Jollygul.com for presentations.
Previous Highlights of band Song "Manqabat " for the film "Zindagi Kitnee Haseen Hai" became an instant claim to fame for the duo. Original Music Score for Australian Film" CHARON" by Scutti Productions which was part of the "Adelaide 48 Hour film project". They won the Best Musical Score Award.
A New Take on Qawwali with Tajjali Lounge
The idea of "Tajalli Lounge" came into the discussion with Irfan Ali and Jollygul while they were producing their third track "Haseebi", and instead of a single collaboration they decided to call it a series where they are aiming to feature establish well known Sufi Maestroes of South Asia, along with national and Internationally recognized musicians from different parts of the world, and that's not all at the same time this will feature exceptionally talented young emerging artist to collaborate and experience music with establishing masters.
The remaining tracks for the collaboration project are under production including the main track of the recording project. They are also producing more episodes for Tajalli Lounge and Maqam Station (which is another musical initiative to produce original songs and videos for emerging artists)
The singer Farhan Shah has many more plans for Tajalli Lounge, but according to his recent exclusive statement, he shared with RJ Sara Baloch that his music and videos along with the collaboration with classical maestros who have spent their entire life with mastering Qawwali and providing us the content which will make a musical difference in Pakistani society under the most-loved Genre.
Farhan Shah is excited about this project and shared that, "Our music and videos will be organic. You won't see zillion views in 3 days. We would rather spend that money to feature a talented musician or Singer." Farhan Shah also shared that Tajalli Lounge's has already introduced "Haseebi," and with an infusion of rock and other new instruments "Haseebi is a prayer in a form of qawwali in the praise of the divine, the Most Beneficent, the Most Merciful." The lyrics are powerful as ever with "Tu mairay Mustafa ki shan hai Maula, main jab bhi doobta hun tu bachata hai, mein jab bhi larkharata hun tu uthata hai." (You are the pride of my Mustafa, you come to my rescue whenever I drown, you life me up whenever I fall)
This is a fresh take on Qawwali and we really hope that Tajjali Lounge will reach the heights of Sufism with new innovation in Music!
RJ Sara Baloch hosts Chill Karo on SAMAA FM 107.4 every Saturday and Sunday, 5:00 pm to 8:00 pm.
---
READ MORE: HASAN RAHEEM KICKING A NEW SOUL IN PAKISTANI RNB AND INDIE GENRE!