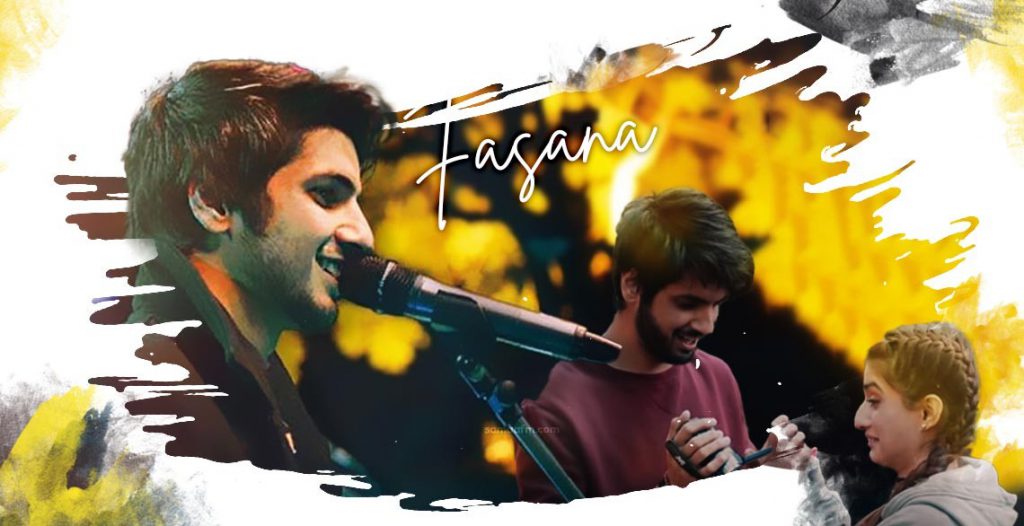 The new single by Abdullah Qureshi is an ode to heartbreak
posted by:

Abdul Latif Dadabhouy

No Comments
Pakistani music has evolved in every genre over the years, whether it's Soft pop, rock, qawwali, semi-classic, hip hop, and now Indie and RnB too. And to add more into music new artists are working their way up to make music what it is today!
New music artists also include Abdullah Qureshi and he has come back with his new single now "Fasana" which is an ode to sadness and heartbreak!
Abdullah Qureshi
Born in Islamabad Pakistan. Abdullah Qureshi is a Pakistani singer, songwriter, and music composer. Abdullah gained recognition from his covers on YouTube. Qureshi also featured in popular music TV program Nescafé Basement. Qureshi got his early education from Bahria University and since then he has been playing for underground rock and metal bands in Islamabad and later started his own thing under his own name. He gained popularity from his covers on YouTube that started getting him concerts all across Pakistan. He also appeared in Nescafé Basement Season 4 and performed Awaz Do and Kitni Sadiyan.
He released his first song Tere Liye in 2013. Qureshi shot to fame with his take on Coke Studio's Afreen Afreen and his famous of Sufi Medley. Since then, Abdullah has released several songs that gained him international recognition. His songs Kali Santro and cover of Junaid Jamshed's Ilaahi Teri Chokhat Par were also featured in Gulf News. Qureshi also performed the team anthem for Pakistan Super League team Islamabad United Kitna Rola Dalay Ga.
Fasana By Abdullah Qureshi
The latest track by Abdullah is dedicated to people struggling with their former significant others moving on with someone else.
Separations are maybe trifled as very lighter in our part of the world since connections are barely seen as an official responsibility in contrast with commitment or even marriage. Nonetheless, the circumstance can be incredibly burdening for some people who have contributed their feelings, time, and endeavors into the expectation that they may wind up together sometime in the future. While music is frequently seen praising growing sentiment, it regularly tries not to grieve over a particular breakup. Henceforth, making it trying for individuals to be expressive over their separations in common places.
Men don't usually share their feelings or socialized themselves; they rather restrict their feelings to themselves, which is hurting in a way. Or usually comes in as an anger outburst, rather than channeling or portraying their own feelings. Fasana has captured this feeling beautifully. The camera work by Hamza Farooq and Roohi Kashifi is magnificent. The two artists share a beautiful tale of love in an old clip and then it shows a sad feeling as the lyrics blend in. One feels the closeness and comfort shared by the two. However, one does not see it coming that the two would part ways and turn strangers to one another.
The aesthetic is the most beautiful part of this song! The video is a long lost memory, as to how two lovers after parting their ways one misses the other usually the most, the lyrics of Fasana somehow translates as,
Fasana – Abdullah Qureshi Lyrics
?"jab roshni hu subaah
aur jaga ho jahaan
jab fool khilne lage
tere chehre ki tarah
tujhe yaad karne lagu
aawaz dene lagu
par ruk jaau soch ke
tu keh chuka alvida" ?
You can watch the full music video here
---
READ MORE: HASAN RAHEEM KICKING A NEW SOUL IN PAKISTANI RNB AND INDIE GENRE