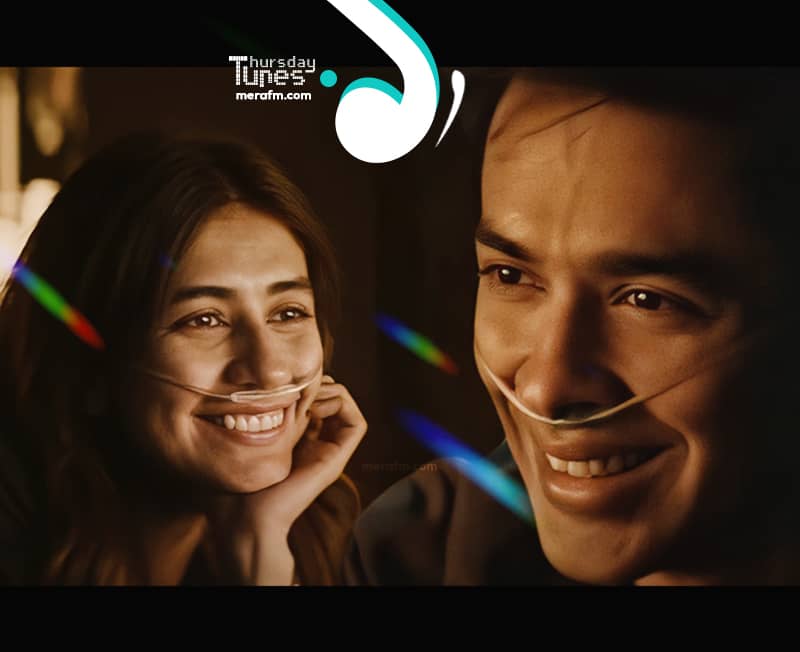 Thursday Tunes: Maula Vey by Shehzad Roy featuring Syra Yousuf wins hearts
posted by:

Zainab Naseem

1 Comment
Love in times of Covid-19
Shehzad Roy, a singer, and activist is known for using his musical talents to bring social and political issues to the public's attention has produced a new tune that departs from his customary blunt satire. Maula Vey puts you on an emotional rollercoaster as she explores a love story set in Covid-19, with themes of love, sorrow, and helplessness – but this isn't just another love song.
Shehzad Roy releases Maula Ve featuring Syra Yousuf
Roy's sorrowful song, which features actor Syra Yousuf, is a memorial to healthcare workers who died while protecting others during the pandemic. It tells one of the numerous untold stories of frontline workers who succumbed to the illness while trying to safeguard others. The lyrics are beautiful and soulful
Maula Ve Shehzad Roy lyrics
Ankhiyoun kinaray
Doobay hain sitaray
Ashk dhalay na dhalay
Diya jo jalaya
larzay hai saya
raat dhalay na dhalay
haan meri zindagi to yeh nahe hai
jo tujhse juda kardey
mein tere naal reh na haan reh na
mein rab nu gawah karke
Also Read: Thursday Tunes: Ki Jana by Shani Arshad is too good that Indian musician Brham Darya copies it frame by frame!
Maula Vey Shehzad Roy music video review
The song video, which is set in a hospital, has the Mera Naseeb actor and Mukhra crooner as healthcare personnel separated in separate rooms. The song takes you on a trip as they seek solace in one another while separating themselves from the outside world and battling their illness.
The melody takes you on a journey through their ups and downs, illustrating the challenges of an unorthodox form of shared love until one of them loses the battle and leaves the other to carry on. Many frontline employees had little choice but to distance themselves from their family and loved ones when the pandemic was at its apex. Some of them never made it back.
Also Read: Thursday Tunes: Falak Shabir's Yaadan is a rock-infused breakup saga!
Final Verdict
Maula Vey is a lovely attempt to depict the doubt and longing that people feel when they are alone, especially those whose heroic efforts are often unseen. Roy himself could not have been a better person to recognize and convey this terrible tale of heroes. Maula Vey is a unique production in the love genre, directed by Ahsan Rahim and composed by Shany Haider.
Watch the music video below:
Have something to add to the story? Comment down below!
Comment on "Thursday Tunes: Maula Vey by Shehzad Roy featuring Syra Yousuf wins hearts"