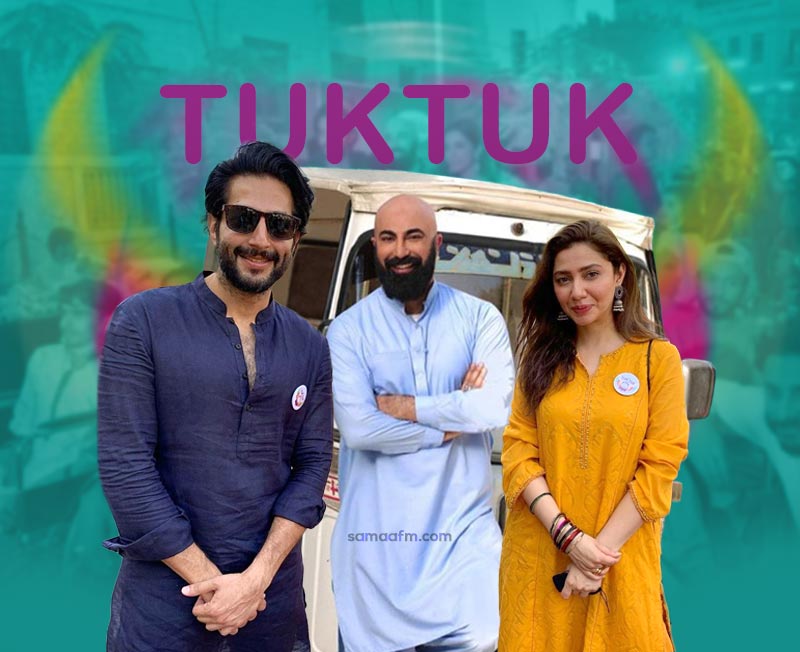 Tuk Tuk March: Celebrities joined in to support the disabled people
posted by:

Zainab Naseem

No Comments
Recently, the top Pakistani stars have been spotted at Tuk Tuk March which happened through the Rickshaw rides. The occasion was coordinated by a renowned NGO that began the Special Rickshaws for individuals with handicaps.
NOWPDP – Nongovernmental organization
NOWPDP works in the development area with an emphasis on incorporation through the strengthening of people with disabilities. The organization's view on people with inabilities is for them to be a significant partner in the bigger picture, regardless of whether one thinks about instruction or work, hence the truism "A Part. Not Apart". The fundamental beliefs behind NOWPDP's structure are sympathy, activity, and social equity. Along these lines, the splayed fingers in their logo mark address the entire, with the more modest, somewhat unique thumb addressing people with inabilities as an essential piece of it.
Celebrities joining the Tuk Tuk March
A number of superstars including Sanam Saeed, Mahira Khan, Feroze Khan, Bilal Ashraf, HSY, Humayun Saeed, Maya Ali, Ayesha Omar, and a lot more attended the March. The reason for the March was to fortify the special individuals. The superstars also talked on the occasion.
These activities motivate individuals on a larger scale. These disabled people are earning clean money and we as individuals should provide them with a better standard on every platform. This rickshaw march is proving that disabled people are normal people, and are differently-abled.