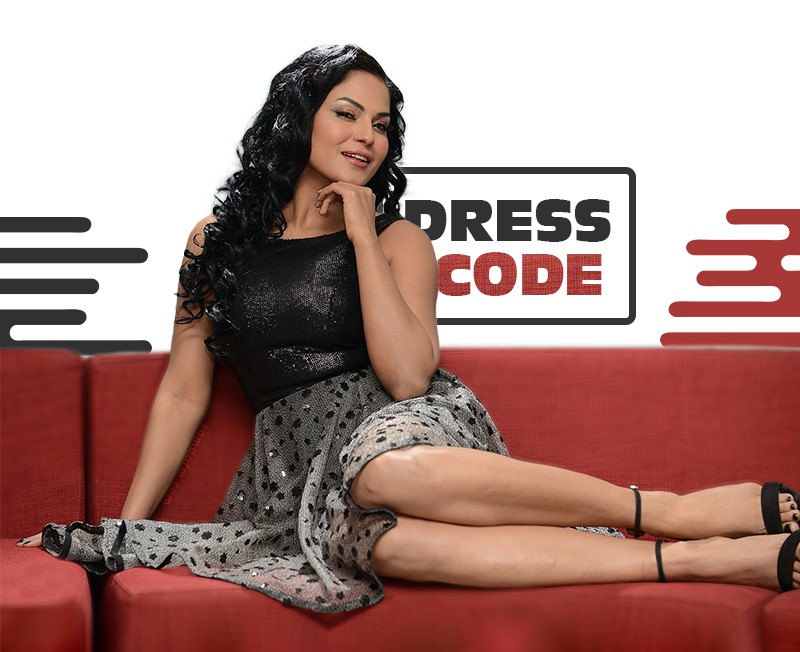 Veena Malik believes government should make a dress code for showbiz
posted by:

Zainab Naseem

No Comments
Veena Malik has been chastised in the past for her outlandish appearance. However, in recent years, there has been a noticeable change in her look and viewpoints.
Veena Malik, as she is now, expresses her religious beliefs and passionate support for Islam and Pakistan. She recently did an interview in which she expressed her support for the Taliban government and talked about her comeback to show business after a 12-year hiatus.
Views on Afghanistan-Taliban government shift
Veena Malik corrected the host when asked about her strong internet support for the Taliban's takeover of Afghanistan. "You used the word occupation, whereas I believe that Afghanistan belongs to Taliban. This is their land, they fought for it."
Also Read: Sham Idrees accuses a Canadian Cafe for Islamophobia, but is this the entire story?
Views of Burqa
She stated that she likes Kandahar when asked about her Instagram image in a burkha and whether she plans to visit Afghanistan. Malik talked about the burkha in particular. She revealed, "Burkha has been part of my life since I was 13 years old, not because it has been imposed on me but I feel extremely secure and safe". Veena further revealed: "I'm extremely shy and an introvert, I find it difficult to deal with people therefore I feel comfortable in burkha."
She was asked if the Taliban is imposing a dress code for everyone, whether she is in favor of this act. Veena stated, "I believe Afghan people will happily follow the dress code because Afghanis are well aware of their traditions and culture."
According to her, she has not seen any resistance in Afghan society pertaining to the dress code. "Let them be happy please," she added.
Also Read: Sanam Chaudhry leaves acting to pursue a religious path
Veena Malik suggests government should make a dress code for showbiz
When asked if she was concerned that the dress code measures would have an impact on Pakistani culture, Veena responded, "Pakistan is a sovereign nation, people wear all kinds of clothing here, and females have the freedom to wear anything they choose."
Furthermore, she said, "I feel the government should create a dress code for entertainment as well; there should be some specified bounds of wearing outlined by the government for those in showbiz," Veena continued.
Veena's comeback in the industry
Veena Maik was asked why she decided to return to the entertainment world after a 12-year hiatus. "It's been 12 years since the last season of 'Hum Sub Umeed Say Hain,'" she confessed. I got in touch with Yunus Butt, a writer since we wanted to collaborate on some fantastic content." She went on to say, "I wanted to dedicate time to my kids, but now they're grown up, so I'm back in show business." Veena revealed the following about her upcoming project: "I'm coming back with a socio-political satire that will be shown on UrduFlix."
Have something to add to the story? Comment down below!