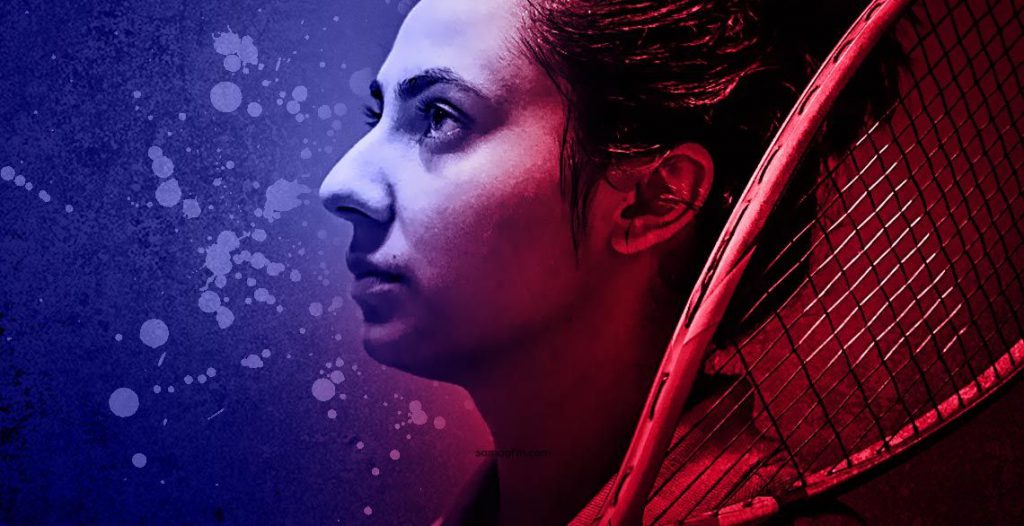 Women Empower Wednesday: A Star is Born – Noorena Shams
posted by:

Abdul Latif Dadabhouy

No Comments
Growing up while watching PTV News, during the sports headlines I overheard Jahangir Khan's name plenty of times for his contributions and winnings for Squash, and over the time this name had diminished until I came across a woman from a little town of Timargirah Khyber Pakhtun Khwa, typically known as the war-zone of Pakistan, a place where [pardah karna] is a priority for women, and education can only be exceeded up to grade 5 or 6 especially for women, that young girl is not only up against her opponents in Squash but fighting against gender discrimination as well. Breaking stereotypes and making strides in one of the Olympic recognized sports, Squash. And that woman is Noorena Shams!
Noorena Shams – A Squash Gem!
Noorena ended up being a multi-talented sportsperson, that too in Squash after trying and playing with cycles and cricket [in the guise of a boy] and had an interest in almost all the athletics because she belonged to a place where girls couldn't get out without a veil or [lambi kameez], she defied everything aiming right through the skies and breaking stereotypes.
Chasing Freedom
From a small part in Lower Dir, Noorena was born on October 10th, 1997, from a very young age she began cycling in her neighborhood. She would go out with her younger sibling and cycle for quite a long time. The entirety of this was conceivable while her dad, Shams-ul-Qamar, a local politician/government official and businessman, would be away for work. It was difficult for a young girl even as a kid in that moderate society to meander around unreservedly. One day her dad came to think about Noorena's activities; luckily, it ended up being a surprisingly positive turn of events for her.
Selecting Challenges for herself
Noorena's school was bombed in Timergirah, KPK when extremists tensions rose up in KPK a decade ago, which led her to discontinue her studies, she was sent to Peshawar for her studies which became a good chance for her, Noorena continued her studies, despite every challenge and hurdle that came her way and along with that, secured 63 medals in different athletics before completing her O-levels. She started playing cricket as "Noori," even when after a whole year when her teammates realized that she was a girl, and not a boy the support she got was overwhelming. This lasted for 10-11 months, because of the district-level selection where she had to put her foot down due to her mother's fears of sexual harassment [the stories she heard throughout].
The Ultimate Squash Journey
But after quitting professional cricket she wanted to start a new sport. She had no such knowledge about squash. At the age of 17 or 18, she ended school and went over to join a swimming club. Being an expensive activity she had to say a farewell to it and then in 2014, she joined a Squash Academy in Peshawar, where she came to know a bunch of great players and eventually her ultimate motivation. Noorena found her passion and fell in love with the sport. And since then she never stopped playing!
She believes that the sport that is kept alive in Pakistan after cricket is Squash. As there are a whole lot of skillful people who can play this game well. Pakistan used to dominate this game for the longest time because there was a proper training platform that provided skills to passionate people and introduced them to many techniques. She believes that lack of guidance is the main factor here.
Noorena Achievements
Noorena Shams is the first-ever cyclist to win a silver medal for Pakistan in the Junior Olympics, and she became the youngest South Asian to have this title. She has played different sports and has won 63 gold medals, 24 silver medals, and 5 bronze medals. As a squash player, Shams has been among the Top 40 Asian Junior Squash Players and is currently ranked 209 in the world. She is currently World Number 212 by the Professional Squash Association. She is coached by Munawar Zaman, Shahzad Mohibullah Khan, Adil Khan, and Tariq Khan.
Activism for Noorena Shams
Shams was listed among the 100 Inspirational Women by Paparazzi Magazine in 2016. She was on the list of 50 Influential Ladies of Pakistan in 2016 and was listed among the 24 Inspirational Figures of Pakistan in 2016 by the UNDP. She also featured in the "BEAT ME" video by UNWOMEN and was awarded a Government Pendent of Recognition in 2016. She delivered a TEDxTalk in 2016. Shams received the Gul Jee Art Award several times. She is a 3-time All Pakistan debating champion. She has credited her father as her inspiration for debating; however, she has not competed in debating since 2014. Shams was also invited by Malala Fund to address the UN Commission on the Status of Women in 2017, focusing on women's economic empowerment.
Noorena Shams For United Nations
She overcame a number of hurdles to represent the country at many international sporting and social forums with the distinction of being the first female athlete from Pakistan to have spoken at the Human Rights Council of the United Nations about issues of harassment in sports.
Women, if given the right platforms can achieve anything life has to offer and can push off any rock with their unnerving strength and their untiring efforts! Noorena surely has given every woman a chance to break the stereotype and fly beyond!
"Himmat larka ya larki ko nahe dekhti, himmat aapko dekhti hai"
RECOMMENDED
Read more about Women Empower Wednesday and If you like this article you can also check these
– WOMENEMPOWERWEDNESDAY: SAMAR KHAN
– WomenEmpowerWednesday: Ayesha Chundrigarh