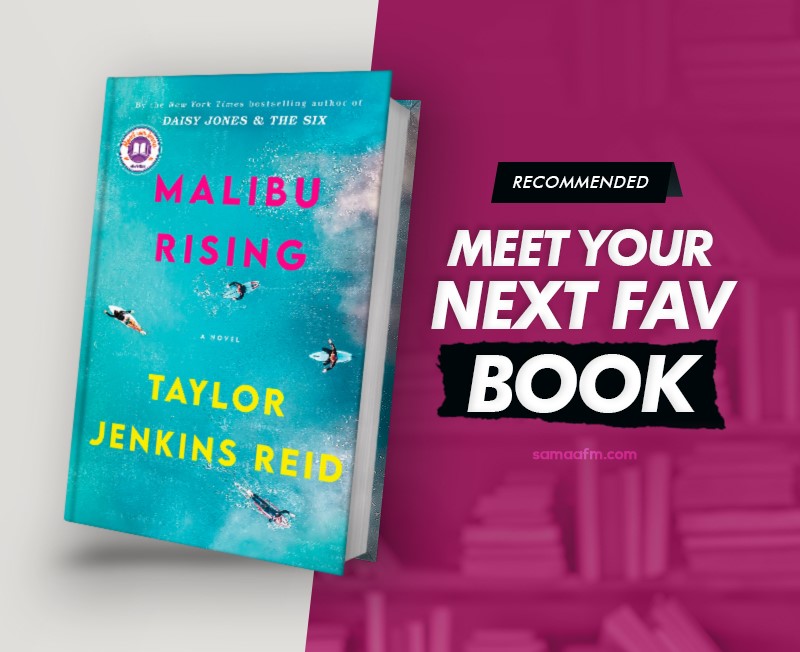 Book Review: Malibu Rising by Taylor Jenkins Reid
posted by:

Zainab Naseem

No Comments
Following the accomplishment of the recent novels by Taylor Jenkins Reid, 'The Seven Husbands of Evelyn Hugo and Daisy Jones' and 'The Six,' writer Reid has gained an army of fans that could change the directions of rivers for her. And now Taylor is back with her new novel Malibu Rising. Where Reid profits by her triumphant equation to make another genuine hit. However, this time revolving around a famous family and the single life-changing day in 1983.
About the Author – Taylor Jenkins Reid
Taylor Jenkins Reid is an American novelist best known for her novels The Seven Husbands of Evelyn Hugo, Daisy Jones & The Six and, Malibu Rising. After graduating from college, Reid began her career in Film Production and worked as a casting assistant for three years. Reid was a passionate writer and started part-time while working at a high school. And then after doing several jobs she was landed on a book deal!
Book Review – Malibu Rising by Taylor Jenkins Reid
Set in 1983, Malibu Rising is the dreamy tale of a maladjusted family. Part historical, part family drama, the book revolves around four siblings. The four kin are gifted and famous in their own specific fields: Nina is a surfer, Jay a supermodel; Hud is a famous kind-hearted photographer, and the youngest Kit still finding her passion. Notwithstanding, their fame and success can likewise be followed by their father, Mick Riva who is a legendary singer.
Leaving the problems behind!
As the four individuals manage Mick's rehashed abandonment of their mother, and June's (Mick's wife) liquor abuse, the roles they are constrained into as kids will at last impact the sorts of grown-ups that they will turn into.
Read More: Book Review: The God of Small Things by Arundhati Roy
Throughout 24 hours – paving the way to and during the yearly Riva party at adult Nina's home – these roles will be addressed and questioned. And the damages they are clutching may need to be abandoned completely once and for all.
Facing realities together as a family!
Reid gives extra weight and subtlety by entwining the siblings' 1983 story with a course of events that follows the lamentable relationship of their parents, June and Mick Riva.
Malibu Rising is loaded with a lot of glimmering realities a family faces together. However, Reid develops genuine compassion for her characters, who structure the delicate heart that thumps at the novel's center and becomes its most prominent accomplishment.
In conclusion
The novel is fast-pacing and easy to read. All the siblings' stories were well defined so that a reader feels connected with every character. Even though the end is predictable, the journey seems enjoyable. Overall, it is a fun book to read this season!  
RECOMMENDED BOOKS
If you like this Book review you can also check these