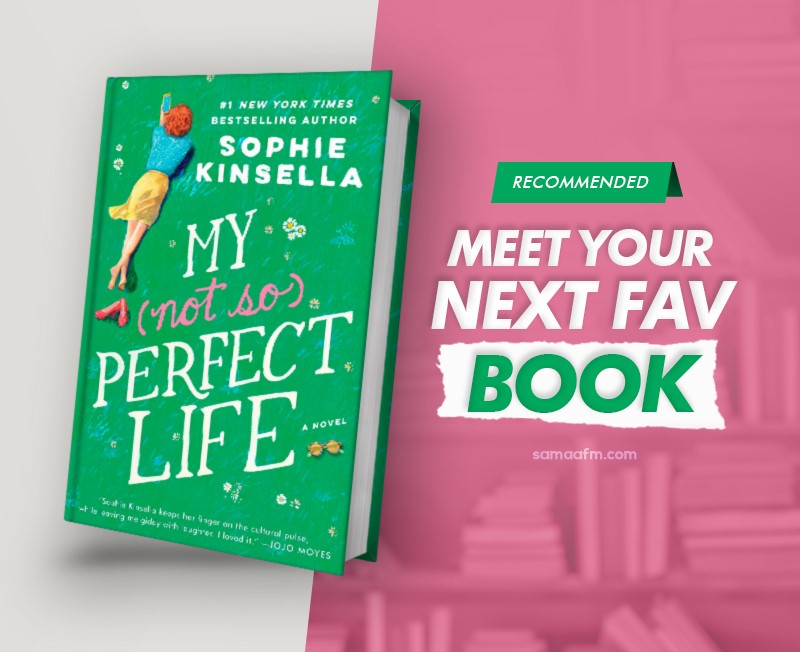 Book Review: My Not So Perfect Life by Sophie Kinsella
posted by:

Zainab Naseem

No Comments
If you're looking for a fun chick flick, go no further than Sophie Kinsella. Today we'll be talking about her book, My Not So Perfect Life, from the Shopaholic series. The book strikes a good mix between realism and levity.
My Not So Perfect Life by Sophie Kinsella Book Review
The plot centers around Katie's relationship with her employer, Demeter, who has a less-than-ideal existence (with a seemingly perfect life right down to the exquisite name). Alex Astalis (also allegedly flawless), another major London branding name who is the brother of the guy who owns the firm Katie works in as an entry-level worker, provides the romance aspect. Her employer believes hand-written customer surveys are oh-so-original, so she spends her days typing them.
Katie or Cat Brenner?
Ironically, as someone who works in a branding and strategy agency, the first thing on her to-do list is to undergo a personality change. Why not create her own "Cat Brenner from London" act if she can design brochures that promote the desired image?
Naturally, her soul seeking is more surface than soul, and she may come across as neurotic — or hilarious, or both — at times.
Sophie Kinsella honoring female friendship dynamics
Another element that sets "My (Not So) Perfect Life" apart from other comic books is that it isn't about a romantic relationship. Oh, there's one, and it's full of the typical misunderstandings and antic pairings, but the heart of this novel is about female friendship and its dynamics. When Demeter and her family arrive for a glamping vacation, Cat-turned-Katie sees a chance to mend fences between them. Everything from lemon drizzle cake to a mud-and-cowpat escapade is involved in the subsequent turmoil.
Furthermore, despite its comedic narrative exaggerations, neurotic character self-obsession, and overall emotional drama, My Not So Perfect Life gets it right. As it celebrates the formation of true sisterhood in a workplace rife with politics.
Sophie Kinsella is known for her vivid, relatable characters as well as her exceptional narrative abilities. Now she returns to spin this fresh, modern narrative about presenting the perfect life when the truth is far from the picture, with all of the humor, compassion, and wisdom that have made her books so popular.
RECOMMENDED BOOKS
If you like this Book review you can also check these