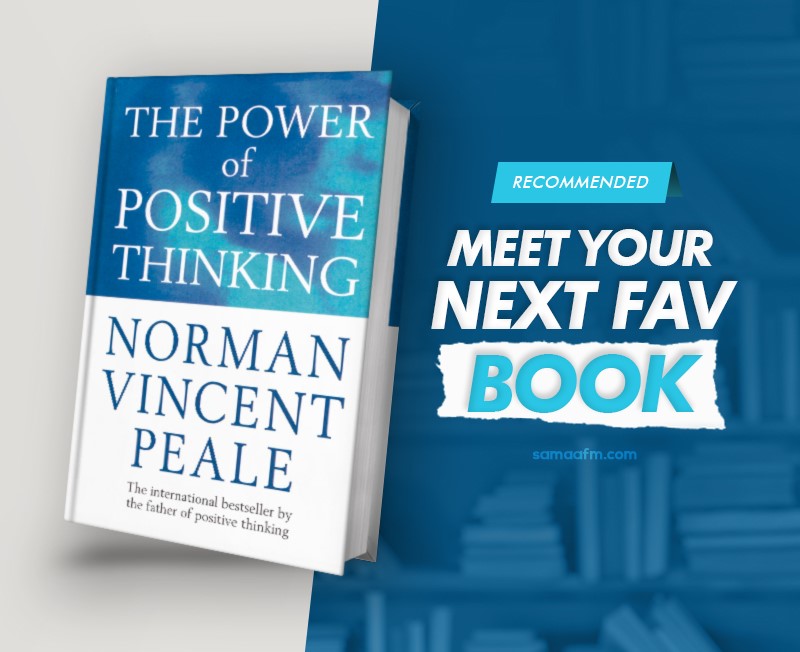 Book Review: The Power of Positive Thinking by Norman Vincent Peale
posted by:

Zainab Naseem

No Comments
It is pretty obvious when you dive into the genre of books, you rapidly track down that the profundity of buying 'extra books.' And with time you get further and more profound towards your habit of reading. It's really astonishing when you think over everything, and enjoy the depths of literature in every form. However, today we are going to touch on a book that comes under the 'self-help' section of our personal picks. It is 'The Power of Positive Thinking' by Norman Vincent Peale.
Norman Vincent Peale
Norman Vincent Peale was an American minister and author of one of the world's most broadly perceived motivational orators in the twentieth century. His most well-known book, 'The Power of Positive Thinking,' has sold more than 5 million copies worldwide and takes a true way to deal with positive brain psychology.
Review: The Power of Positive Thinking by Norman Vincent Peale
This book is composed to recommend techniques and to give you models which exhibit that you should not be crushed by anything, that you can enjoy a peaceful mind and enduring progression of energy. So that your life can be full of happiness and exuberance.
Life and bad breaks – the problem
Such a large number of individuals are crushed by the regular issues of life. They go battling, maybe sometimes crying, during their time with a feeling of hatred at what they consider life has given them. However, except there is likewise a soul and strategy by which we can handle and even decide those breaks. It is a pity that individuals should leave themselves alone crushed by the issues, cares, and hardships of human life, and it is likewise very unnecessary.
To break the obstacles – the solution
By figuring out how to project the hindrances from your brain, by declining to turn out to be mentally subservient to them, and by directing spiritual force through your considerations, you can transcend obstructions that might overcome or defeat you. You need to be crushed just in case you will be. This book shows you how you 'will' not.
3 lessons for positive thinking
Start with confidence and have a positive approach towards life and watch your problems diminish with time.
Your world is nothing more than what you think about your experiences.
In order to live with any worry, first imagine a life without worries.
This book also gives out a message about your attitude that how it determines your entire life. Every problem cannot be solved the moment it happens, but your reaction and attitude towards it change everything.
Be worry-free
Worry can be a major cause of stress and other diseases. What you can do is imagine yourself a few months into the future living worry-free, you will feel better when you open your eyes.
Conclusion
The Power of Positive Thinking teaches you to change your conditions, think differently. Don't inactively acknowledge unacceptable conditions; however, structure an image to you of conditions as they should be. Hold that image to you and foster it firmly. Have confidence in it, work at it, and you can actualize it in your positive reasoning. If you think in certain terms, you'll accomplish positive outcomes.
RECOMMENDED BOOKS
If you like this Book review you can also check these