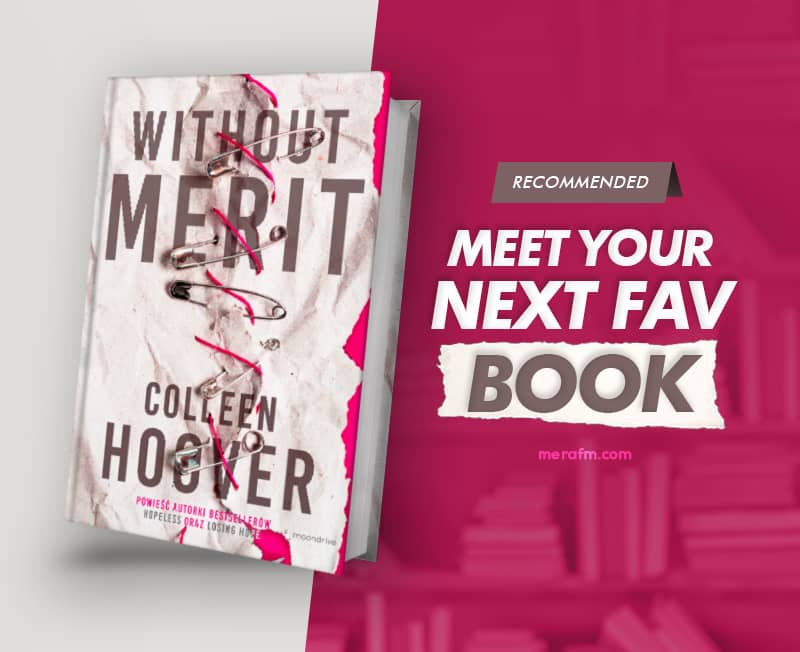 Book Review: Without Merit by Colleen Hoover
posted by:

Zainab Naseem

No Comments
Without Merit by Colleen Hoover
Merit Voss lives in a one-of-a-kind situation: Dollar Voss, a refurbished church, is home to her blended family. Merit's father had an affair with her mother's old nurse, with whom he now has a child, and the family's once cancer-stricken mother now lives in the basement. Merit's twin sister is only interested in terminally ill lovers, her elder brother ignores her, and her younger half-brother absorbs all of the chaos and toxicity in the family.
Merit's depression
Merit is a feisty, quick-witted adolescent who observes her family from the outside while keeping all of their secrets hidden. She is depressed about her life, acting as if she isn't a member of her own family, and believing that no one would notice if she didn't exist. Merit progressively stops coming to school, begins sleeping throughout the day, and becomes increasingly enraged by her family's circumstances. The only bright spot in her life at the moment is an intriguing boy named Sagan, who is off-limits because he is dating Merit's twin. Merit suffers yet another setback.
To layers and depth of depression and secrets
It is not a regular tale with depth and complexities, it's more. Even though Merit isn't aware of it, the reader gradually learns that she is depressed. Merit's family and friends gradually start nudging her and hinting she might be depressed, but she refuses to acknowledge she is the one who needs therapy. 

A lesson about compassion
Merit tries to resolves to take matters into her own hands, and things swiftly spiral downward.
However, her family does not wish to live in a world without merit, and this tale is full of humor and optimism for our protagonist. It's the narrative of a depressed adolescent, and author Colleen Hoover emphasizes the value of family, communication, and self-love.
Merit's misery and sadness are palpable and authentic to the reader, and my heart ached for her as she embarked on a path of self-discovery and self-love. Sometimes sadness sneaks upon us; we don't recognize we're depressed until it's too late, regardless of what others observe, and Merit is no exception. In the novel, her romantic suitor also helps her heal, and he, like us, falls for our unexpected hero.
Final Verdict
I adored the delightfully flawed characters and the way Without Merit unfolded. I recommend this book to everyone who enjoys an honest story about a girl growing up in a troubled household and dealing with depression, as well as readers who enjoy a happy ending.
About the Author
Colleen Hoover is the best-selling author of eleven books and five novellas on the New York Times bestseller list. Hoover's books are classified as New Adult and Young Adult fiction.
RECOMMENDED BOOKS
If you like this Book review you can also check these