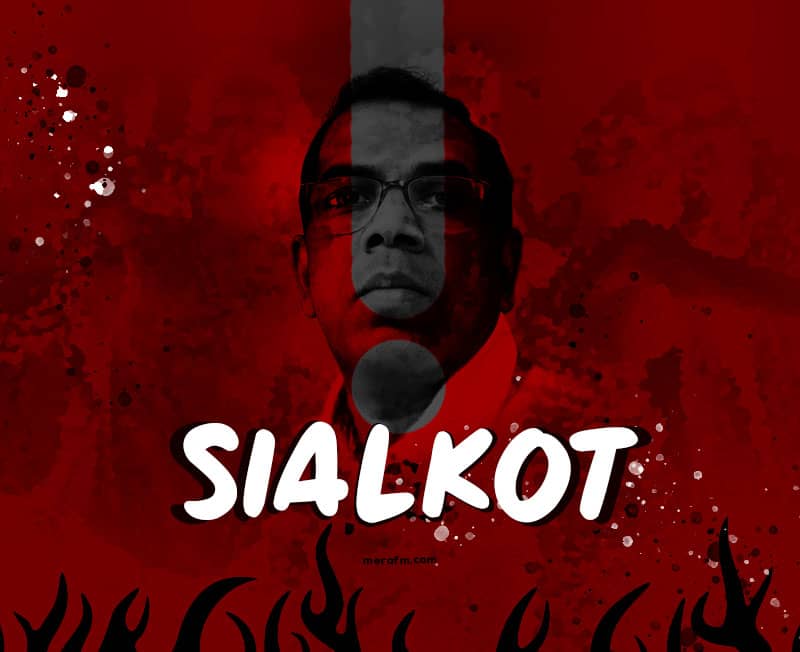 Celebrities outraged by the barbaric Sialkot incident
posted by:

Zainab Naseem

No Comments
The barbaric Sialkot incident shook the entire nation!
The Sialkot incident that happened a few days ago proves beyond a shadow of a doubt that we live in a zombie world where individuals have no empathy for human life. The entire world is shocked by what those individuals did to that unfortunate Sri Lankan man, who was completely innocent and simply performing his job.
Barbarism in the name of religion!
After seeing hundreds of people just standing there taking selfies with the burning body, the incident news and video quickly went across the internet, shocking everyone and inciting wrath. For those who are unaware, the Sri Lankan manager in Sialkot was brutally attacked by a barbarian mob. For the spurious accusation of "tearing down Durood Sharif," he was burned alive.
Also Read: Twitter divides as PM Imran Khan blames mobile phones for sexual crimes, but is this the whole story?
Celebrities react to Priyantha Kumara's death
Pakistani celebs have also expressed their displeasure with the situation. The internet was flooded with tweets requesting that Priyantha Kumara be brought to justice.
Pakistan's Prime Minister Imran Khan tweeted,
Mehwish Hayat, who was also awarded 'Tamgha Imtiaz' for her contribution to the Pakistan industry tweets, "Words fail me. We as a nation need to hold our heads in shame." In addition, she said, "Do we want to live in a country where mob rule is the norm and not the exception? We look to Imran Khan for swift action to stop this now."
Also Read: Twitter lauds PM Imran Khan for 'positive U-turn' on his previous rape comments
Moreover, actor Mahira Khan tweets on the Sialkot incident,
Furthermore, Mansha Pasha also shares her displeasure. She tweets,
Not only that, but Swara Bhasker, who lives on the other side of the border, also decried the Sialkot incident. "Absolutely sickening and gut-wrenching the madness, brutality, and monstrosity humans unleash in the name of Gods and religion. Horrendous!" she exclaimed on Twitter.
Last but not the least, this isn't the first time Sialkot has witnessed a mob lynching. A mob lynched two brothers in the presence of police in 2010. The brothers were accused of being dacoits by the mob. The sad incident is a reality check that how every one of us stands as a nation! And when will this brutality end?
Have something to add to the story? Comment down below!