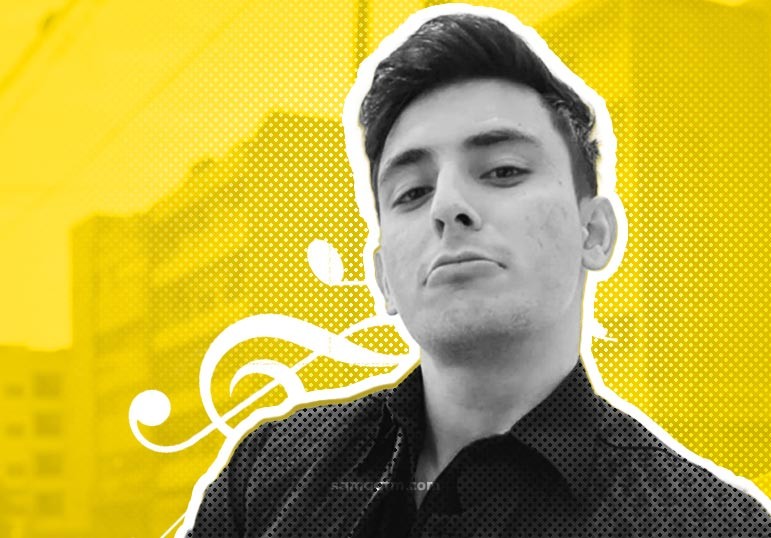 Hasan Raheem kicking a new soul in Pakistani RnB and Indie genre!
posted by:

Zainab Naseem

No Comments
Stumbling over Hasan Raheem, Still do…
I stumbled upon Hasan Raheem one day at work when my colleague sent me a link to his song "Aisay Kaisay" and since then I cannot stop listening to him. It's true some artists have the potential to make you feel the melody and lyrics through their vocals and I have always been a staunch supporter of new musicians who have a knack for the Indie genre. I came across another band similarly years ago and the people now know me by that band! Similarly in Hasan's case, being a solo artist with no band and creating music that can touch your heart and make you smile is a treat for your ears, and that's not all, his music videos are a treat for the eyes as well!
Aisay Kaisay Hasan Raheem ft Abdullah Kasumbi
I researched and listened to all of his songs and I knew this is going to be in my permanent collection, Aisay Kaisay became my instant favorite since I started my Love for Hasan Raheem journey from that song, he collaborated with Abdullah Kasumbi (another solo artist – director, video, and music producer and a photographer) The song Aisay Kaisay has lyrics that instantly made me smile and [not gonna lie] I was moved by how talented the guy is and how pretty his voice is. The lyrics somehow translates as,
Aisay Kaisay Lyrics
"Ankhon me meri tuje saadgi na dikhay,
Aisay kaisay meri jaana,
Ye saaari batein jo adhoori si rakheen theen,
Sun raha hai ab zamana,
Subha ko ankh khultay yaad tera aana,
ye kaisa maajra hai jaana,
Adayen teri wo jo dil ko choo gayeen theen,
Kabhi na kuch bhi main kaha na"
The Hasan Raheem pink vibe!
Well, I can go on and on with the lyrics but there you go, they are beautiful and simple to hear, let's just talk about the very aesthetic music video. Hasan is featured in his own song and it is a piece of art! Raheem is out in a pink sweatshirt grooving and vibing on the streets of Karachi at dawn is something we wouldn't mind. This is the very first time someone has introduced the kind of music people want to listen to and the kind of music video which didn't require much glamour, just a cute boy his pink sweatshirt and the vibe! At first when I looked at it, Jeremy Zucker came into my mind with his "'Come Thru" song, it had the same vibe. But Urdu language made it quite different and mesmerizing in Hasan's case!
A medical student who can sing!
This "Aisay Kaisay" love happened in December 2020, and on the new-year, Hasan popped with another song "Joona." And of course my YouTube recommended it to me and without any further delay, I listened to it. It was as beautiful as the previous one, but this time it was more upbeat, Hasan's pretty heavy and burger-esque accent made it quite catchy. His style is pretty low-key and very subtle. Joona means (Dove) in love language sounded refreshing. The lyrics had a kick and beauty into it. I tapped my feet throughout. And I am sure you won't be able to ignore it as well.
It dawned upon me recently during the song there was a hint of Shina [language from the Dardic sub-group of the Indo-Aryan family spoken by the Shina people, a plurality of the people in Gilgit-Baltistan and Chitral of Pakistan] Initially from Gilgit, Hasan Raheem has moved to Karachi to become a Doctor. It was a surprising element to be found out that a Chitrali doctor-to-be CAN sing!
Joona's lyrics
"Spotlight saari lejaye,
Sab daikhay dayen bayen,
Itna kyun agai tum saj kay,
Nazrein ye rukna payen,
Dhoondna tume hi chahen,
Mein ziddi khara hun khara ab datt kay"
The video is still something that was not expecting, Hasan was dancing around the aisles of a supermarket and singing the song over his headphones and casually dancing on "Joona." The music and video have been produced by Abdullah Kasumbi, with whom Hasan has teamed up on a few of his different tracks. The guitars on the track are by Mustafa Hasan.
The fire cinematography and artwork
Being low-key and subtle is not the only quality Hasan has, his song "Saada" says otherwise, the lyrics, composition and vocals were all done by him in collaboration with cinematography that managed to stay on top with the Vocals, despite everything!
Saada Lyrics
"Kaisay me aisay yun,
Is jang me hun phasa,
Jo hona tha hogaya main,
Phir say phisal gaya,
Me to saada sa tha ye kia hai ab ho raha
Me to saada sa tha ye kia hai ab ho raha Me to kho raha"
Mustafa Khan's artwork is gorgeous; his song "Since Eid" can definitely be your long drive partner! One admirable fact about his songs is the 'minglish' approach and a blend of other languages into his lyrics.
Music, notwithstanding, is by all means where Hasan's heart truly lies. In light of their different releases, Hasan Raheem and Abdullah Kasumbi are certainly a couple to look out for in the future.
Pakistan has been blessed when it comes to new artists who are coming forward with their music and giving quality songs with aesthetic music videos, the kind of work we have been longing for. Lockdown and quarantine have made us realized that giving ears to newer and fresher artists especially in Pakistan can be a good and entertaining aspect and also a ray of hope for struggling, underground local artists.
Story by Zainab Naseem Sheikh
---
READ MORE: