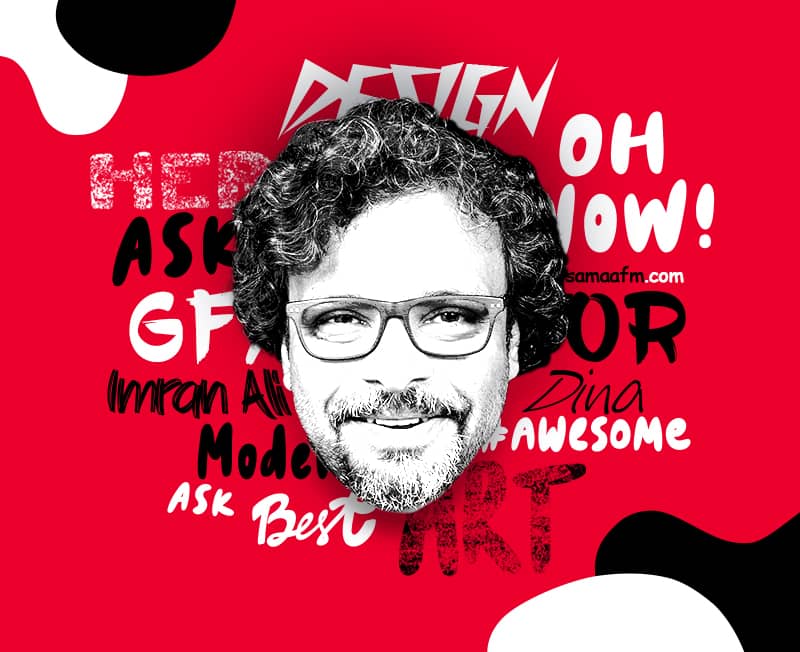 Imran Ali Dina the GFX Mentor carrying the legacy of his passion to teach
posted by:

Zainab Naseem

No Comments
Many of us are familiar with Imran Ali Dina, but do we actually know who he is? He is known for his unusual teaching approach as well as his enthusiasm. This passion is not confined to one platform but spans the internet.
Imran Ali Dina the GFX Mentor
He began his career in 1997 with a business that is nothing like what he does now. Dina had a tire shop where he fixed flat tires. He subsequently began reading various books about GFX and graphics. Dina has been teaching since the year 2000. His field of expertise includes graphic design at several colleges and institutes.
Also Read: Irfan Junejo receives a shoutout from YouTube for phenomenal content creation
Imran Ali Dina has been successful in educating and teaching kids about the potential of technology and graphics to youngsters. Specifically for those who may not be able to pay for pricey courses.
Imran Ali Dina a teaching maestro with a YouTube silver button
The GFX Mentor Imran Ali Dina made a few headlines in 2019 as a teacher with over 210,000 followers on Instagram. Following that achievement, the instructor was able to obtain the silver play button on YouTube. Dina, who has a large number of Indian students, thinks that education has no bounds. To educate his students' art and graphic design, he employs Adobe software such as Adobe Illustrator and Adobe Photoshop.
Also Read: Who is this Hasbulla and why is he being called 'Mini Khabib?'
Where can I get 100% free online graphic designing clases?
Imran Ali Dina urges kids to come and study from his YouTube channel 'GFXMentor.'
Since it is "100% free" and there are endless possibilities! He also revealed how his students have gone on to work in the media business as a result of the skills they learned through GFX Mentor's online workshops.
Teachers like him should undoubtedly be highlighted as role models for others to emulate. Our country's future lies in technology and digital platforms. More mentors like Imran are needed to pave the path for students who want to study but lack the resources to do so. This news also comes at a good time, since the authorities have hinted at banning YouTube because of the undesirable stuff it has uploaded. We praise teachers like Imran Ali Dina and may be proud of Pakistan's creative professionals who are making a difference!
Have something to add to the story? Comment down below!