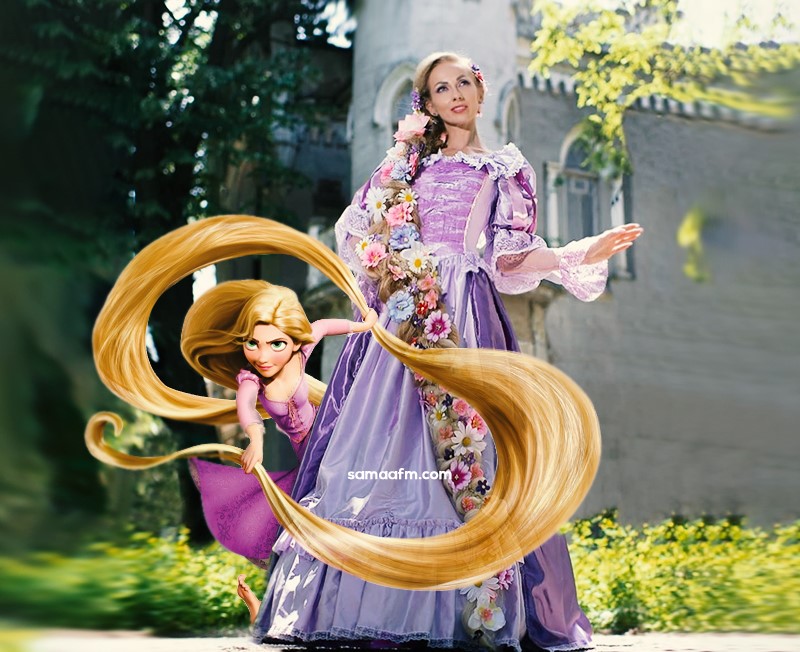 Meet the real-life Rapunzel Alona Kravchenko who has not cut her hair in 30 years!
posted by:

Zainab Naseem

No Comments
Real-life Rapunzel Alona Kravchenko from Ukraine
While growing up and watching Disney's classic Tangled (Rapunzel), I always had one wish, to have such long hair. The beautiful 'flowy' feeling of having long hair that surpasses your own height is magical. But somehow conventionally it is not possible. There are certain head types, hair types, and other things that are involved to make your appearance and your hair look like how they look in real life. But for 35-year-old Alona Kravchenko, it became a dream come true.
Who is the real-life Rapunzel?
Alona Kravchenko from Ukraine has 6-feet long hair; according to her, she has not cut her hair even once since she was five years old.  And now, she looks like a graceful, delicate Disney princess with long, beautiful blonde hair. It was not easy for her, of course.
Also Read: Disney Pixar drops first trailer for Domee Shi's 'Turning Red'
Having never trimmed her hair, she was bound to try really hard to keep up with it. Her hair, currently at 6.5 feet, surpasses Alona's own height. At the point when left open, the end of her hair is left in a puddle at her feet.
Her lovely doll-like brilliant hair has acquired her the title of Princess Rapunzel, a famous Disney princess. Her Instagram account has around 70 thousand followers, every one of whom loves her hair. She continues to post pictures of her gorgeous locks on her Instagram and receives a lot of admiration and love.
Beauty lies in hair!
Daily Mail reports that Alona decided never to cut her hair. As her mother says that the true beauty of a woman lies in her hair. She, however, trims the ends of her hair once every six months. The length of her hair allows her to wash it just once a week, and she spends around 40-60 minutes on it.
Well, this seems like every girl's ultimate dream, doesn't it?

Have something to add to the story? Comment down below!