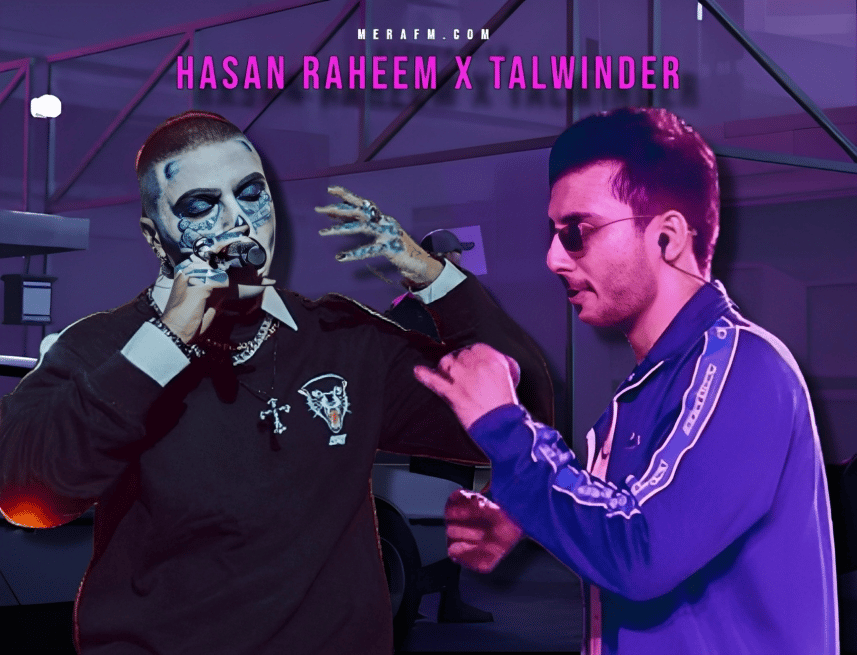 Thursday Tunes: Bach Ke by Talwiinder and Hasan Raheem is the new laid-back vibe song to end the year!
posted by:

Zainab Naseem

No Comments
Hasan Raheem x Talwiinder
We all admit that Hasan Raheem is our favourite here, and why not? He became a charismatic figure for all Pakistani Indie fans. He has climbed many mountains, from Aisay Kaisay to Faltu Pyar ft. Natasha Noorani. Peechay Hutt from Coke Studio season 14 is one of them.
Hasan Raheem is back with another fantastic collaboration, this time with Talwiinder, a Californian artist. Talwiinder, who has 141k subscribers on YouTube, is well-known for his voice and music.
Also Read: Hasan Raheem makes his CS debut with 'Peechay Hutt,' a catchy Gen-Z dance single ft. Justin Bibis
"Bach Ke" by Talwiinder x Hasan Raheem x NDS
The majority of the song is in Punjabi. Hasan Raheem's Urdu language verse is included. Given that Talwiinder has a husky, heavy Punjabi-esque voice and Hasan has a whispery-soft murmuring voice quality, the blend is absolutely magnificent. The song has a laid-back feel to it. And the Punjabi lyrics "Urre aa gal sundi ja awien na pawade pa.. bach ja eh mundeya ton launde roz ghedi aa…" roughly translates that "Girl come here to me and listen, you have to stay away from the bad guys out there." The Hasan Raheem part complements Talwiinder's Punjabi lyrics nicely, making the song danceable! The music is arranged, mixed and mastered by NDS.
Also Read: Hasan Raheem kicking a new soul in Pakistani RnB and Indie genre!
The music video
The music video is yet another highlight of the song. The entire MV is 3D blended with neon effects, giving it a nice GTA vibe. Also, the car is implying that you should play that while out for a long drive.
Listen to the song here,
Have something to add to the story? Comment down below!