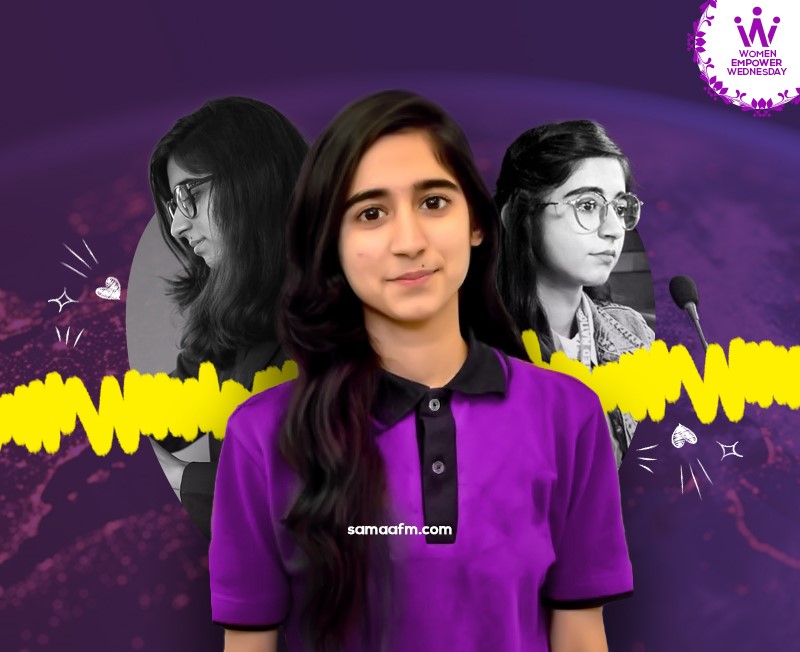 Women Empower Wednesday: The born achiever Ayesha Shaikh
posted by:

Zainab Naseem

No Comments
Pakistan is a place where tackling women right's issues is difficult, sometimes just merely impossible. Women are thriving every day in order to balance out lives despite the problems and hurdles they face on an everyday basis. Out of these people, a young girl is shining bright and flying solo at an unattainable height with confidence that makes people proud. And that young girl is Ayesha Shaikh!
Ayesha Shaikh
Born and brought up in Sukkur, Pakistan. From her childhood to her youth, Shaikh had always been an ambitious person. She is an outstanding student with a humble personality that garners natural attention. That reflects on her contributions to various occasions, activities, meetings, and collaborations for the benefit of society.
Not everyone is privileged enough to thrive hard and achieve specific things, but some of them are. Shaikh, despite her privileges never took her opportunities for granted and worked hard to achieve astounding things in life which makes her stand tall and confident with immense pride.
Women rights and gender diversification
Ayesha is a born leader. She volunteered in Beach Cleaning drives for building a sustainable and harmonious world. Furthermore, for Rising Star, she worked for human rights and worked as a leader for gender-equal opportunities.
Currently working as a facilitator for WomenTech Network, Shaikh actively works for gender diversity in tech. She connects skilled professionals with top companies and leading start-ups that value diversification, inclusion to create a culture of belonging.
Youngest Diana Award winner 2021
Ayesha received the Youngest Diana Award 2021 for promoting quality education, health and producing solutions for sustainability in communities.
On the occasion, she shared, "I have been part of the executive team of the 'Royal Entrepreneurs' and organized youth conferences and campaigns on women empowerment and human rights." Moreover adding that she actively participates in Model United Nations. 
[Established in memory of Diana, Princess of Wales, The Diana Award is the most prestigious accolade a young person aged 9-25 years can receive for their social action or humanitarian work. This is the longest-running award for young people through a retrospective nomination process only.]
Also Read: Women Empower Wednesday: The Footballer Hajra Khan
Ayesha believes, "It's time to lift the affliction of delinquency off your shoulders."
She empowers every woman to step off her comfort zone and achieve whatever it is they desire to achieve. You go, girl!
Read more inspiring stories in our Women Empower Wednesday segment!