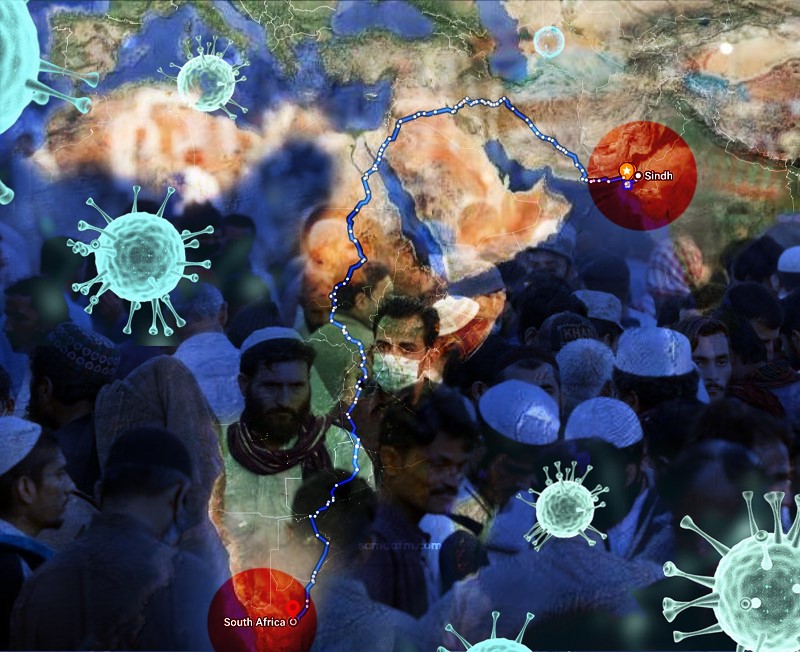 Brazilian and South African Covid variants found in Sindh
posted by:

Zainab Naseem

No Comments
Covid variants have spread their horrors around the world in a matter of time. People have lost their lives and the effects still live on. There are more than 4 variants that have created a massive amount of casualties and the graph is increasing. India is under its worst Covid variant spell of the UK. Thousand of people have passed on due to the lack of oxygen in all the hospitals. And now new Covid variants are entered in Pakistan too.
Brazilian and South African Covid variants in Sindh
Sindh Health Minister Dr Azra Pechuho informed on Monday that the South African and Brazilian variants of the novel coronavirus disease have been found in samples taken by the Aga Khan University Hospital (AKUH). The video message was posted on Twitter where Azra Pechuho stated that AKUH collected 13 samples to perform a genomic study confirming the variants of the virus.
She also added that out of these samples, 10 were of the UK variant, two of the South African variant while the other was found to be of the Brazilian variant.
The horrors of Covid variants and Pakistan's limited resources
Dr Pechuho also warned that these strands of Covid-19 have the potential to bring the current healthcare facilities to the brink of collapse. SOPs should be followed strictly at this point.
She cautioned that the UK variation was more deadly and spread all the more quickly, with around 60% infectivity rate and almost 68% casualty rate once infected. Pechuho added that the casualty rate for the South African and Brazilian strands was likewise high.
She said, "This is an emergency as these variants are not vaccine responsive either."
The health minister further added that the current vaccines process across the country may be effective against Covid-19 but are useless when it comes to these variants."Therefore it is important for everyone to take all necessary precautions & take this seriously."
The department of Health also tweeted the list of places where people can administer safe and free vaccine.
Be safe, stay protected.