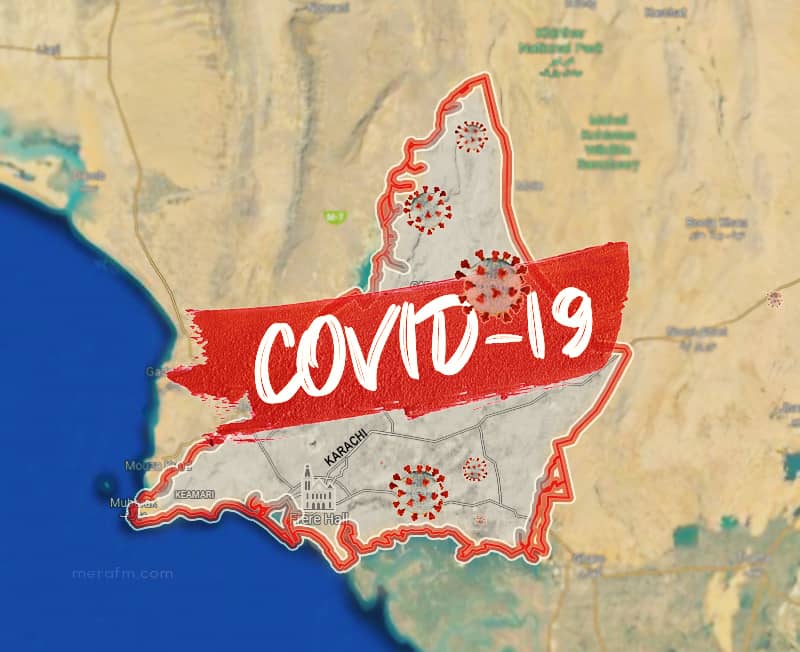 COVID-19 positivity rate in Karachi reaches 49pc, NCOC imposes urgent Indoor dining ban
posted by:

Zainab Naseem

No Comments
COVID-19 positivity rate increases drastically
According to an official statement, the city's Covid-19 crisis which is caused by the highly transmissible Omicron form, is getting worse. With new cases jumping from 2,000 to over 3,000 in the last 24 hours.
Karachi had the highest positive rate in the country, at 50 percent, with 3,081 new cases. In Hyderabad, where 250+ new cases are recorded every day, the infection rate is rapidly rising.
The country faces a fifth wave of the fatal virus powered by the Omicron strain. The Coronavirus positivity rate in Sindh's provincial capital, Karachi, has surged to a new high of 46.58 percent.
Reported casualties of Covid-19
Pakistan, on the other hand, has reported 23 deaths from new coronavirus in the last 24 hours. This brings the total number of positive cases to 1,353,479. The number of people killed in the United States has risen to 29,065.
Indoor dining banned from 21 January 2022
Given that the positive rate has over 10%, the Sindh Home Department on Thursday decided to restrict indoor dining in Karachi and Hyderabad. This begins from January 21 instead of the previously announced date of January 24 (Monday).
The news came only hours after the National Command and Operation Centre (NCOC) issued a revised order. He proposed that indoor dining be prohibited beginning January 21, rather than January 24. This is happening in locations where the Covid-19 positive rate has above 10%.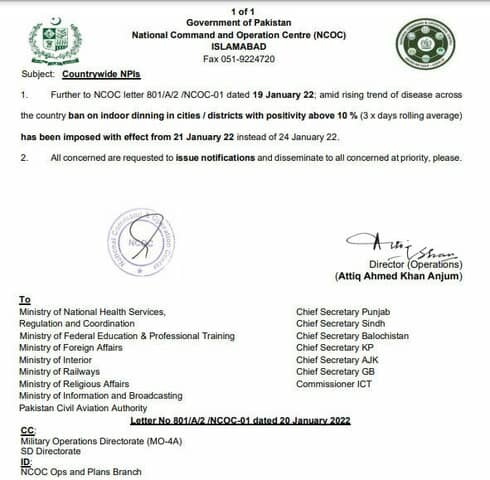 The new limits are part of the government's endeavor to keep the fifth Covid-19 variety, led by the Omicron variant, under control.
According to the NCOC, federating units will decide on school shutdown restrictions in cooperation with health officials.
Meanwhile, properly vaccinated individuals will be permitted to dine outside, and takeaways will be permitted 24 hours a day, seven days a week. According to the NCOC, public transportation will be allowed to be 70 percent full, while railways will be 80 percent full.
Have something to add to the story, comment down below!