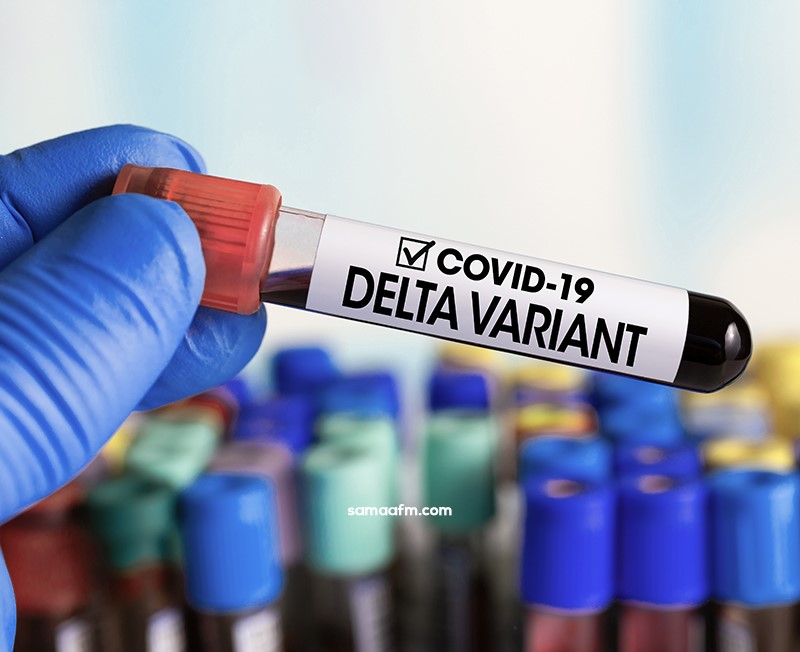 Data shows fourth coronavirus wave is starting, says Dr. Faisal Sultan
posted by:

Zainab Naseem

No Comments
Coronavirus with delta variant is spreading
Special Assistant to the Prime Minister on Health Dr. Faisal Sultan said on Thursday that people should celebrate Eid-ul-Adha in a "limited, closed environment," as coronavirus fourth wave starts to spread with the fears of Delta Variant.  
As per emerging reports, Dr. Faisal Sultan spoke about the alarming rise in the new Delta variant cases of the coronavirus. He says that it shows that the fourth wave is starting in Pakistan. 
Dr. Sultan said that the mutations in each new variant of the virus make it very easily "transferable." Furthermore, he also said that, "This variant is spreading at a pace of 50-60%."
Importance of coronavirus vaccination
Speaking about the importance of the coronavirus vaccines, Dr. Sultan said the present COVID-19 vaccines work on all types of variants of the virus. However, he said that each vaccine has different efficacy rates and that it is possible that people who have been previously vaccinated can contract the virus again.
Also Read: Asad Umar warns of fourth Covid-19 wave in July
Dr. Sultan said that as per data collected by the NCOC, it is evident that Pakistan is facing a fourth wave of the coronavirus. He said after a decline in the number of cases of the infection, large cities like Karachi were reporting high positivity ratios.
The Covid positivity rate in Karachi
Dr. Sultan said that according to information gathered by the NCOC, it is clear that Pakistan is confronting the fourth wave of Covid.
After a decrease in the number of cases of the virus, large urban city like Karachi shows high positivity rate rates. He also requested that every person must at least get one dose of the vaccine.
Moreover, about the cases of coronavirus spike the PM's administrator said people got tired of businesses closing down over and over because of the various waves of the disease. He said, subsequently, numerous individuals forego wearing masks and other precautions which prompts a spike in instances of the disease.
"However, we must keep in mind that coronavirus vaccines are the most effective weapons against the coronavirus."
Read More: Should you be wearing a mask if you're vaccinated against covid?
Vaccine certificate and traveling policy
Answering a question about the coronavirus vaccination certificate, Dr. Sultan said the government has established an online portal that would help solve people's problems related to obtaining certificates. Moreover, he reiterated that from August onwards people will be required to show coronavirus vaccine certificates. People who travel intercity also come under the same condition.
Have something to add to the story? Comment down below!