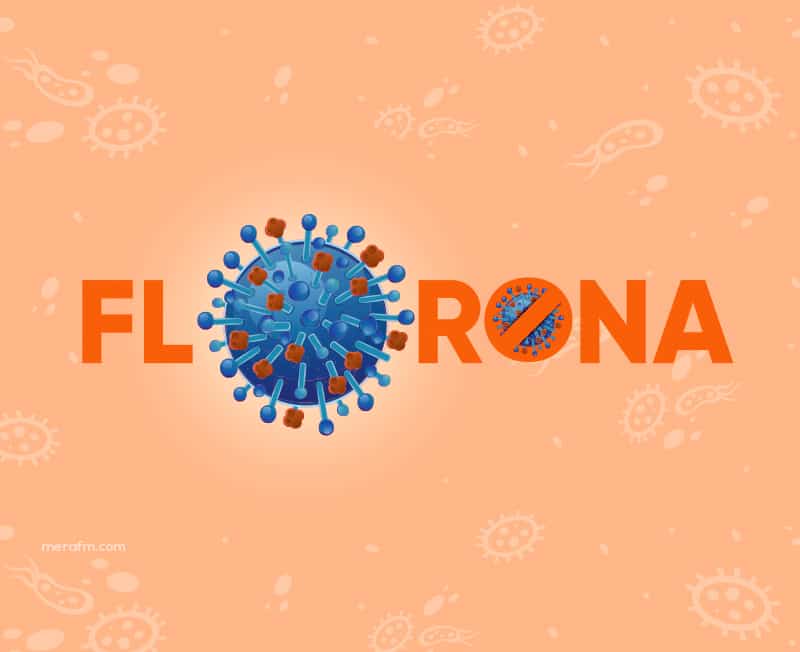 Everything to know about Israel's disease Florona
posted by:

Zainab Naseem

No Comments
Florona, another Covid variant?
A case of 'Florona,' or flu + Corona, has been found in Israel, which is a novel development. According to accounts, both the influenza virus and SARS-Cov-2 enter the body at the same time, causing a dramatic collapse in defense.
Who was the first Florona case?
According to accounts, the first incidence involved a pregnant woman who was admitted to a hospital to give birth. The young woman was not inoculated against both viruses, according to the Israeli publication Yedioth Ahronoth.
Also Read: Everything to know about the Omicron variant of Covid-19
This occurs as cases of Omicron and Delta variants are on the rise. It is, however, not a brand-new variation. The incidence of flu and coronavirus at the same time has been the subject of research. According to Israeli experts, the number of instances of influenza has increased in recent weeks.
What is Florona?
It is "possible to catch both infections at the same time," according to the World Health Organization (WHO). "Vaccination with both vaccines is the most effective strategy to prevent hospitalization and severe Covid-19 and influenza," according to a statement on the WHO website.
Also Read: Pakistan detects first Omicron case
How can it spread?
The viruses that cause Covid-19 and the flu, according to mayoclinic.org, spread in similar ways. They can both spread among persons who are in close proximity to one another (within six feet, or two meters). The viruses are transferred by respiratory droplets or aerosols that are released when people talk, sneeze, or cough. These droplets can fall into someone's mouth or nose, or they can be inhaled. If a person contacts a surface that has one of the viruses on it and then touches his or her lips, nose, or eyes, the virus can spread.
How can you diagnose Florona?
While flu symptoms might show anywhere from three to four days after exposure, coronavirus symptoms can take anywhere from two to fourteen days. While both symptoms include cough and cold, fever, and runny nose, the sole difference, according to Dr. P Venkat, Internal Medicine, Artemis Hospital, is seen when the sample is sent for testing.
For flu, a PCR test is done to look for the virus's RNA (or Ribonucleic acid, which is required for all forms of life). Different PCR testing is carried out for both viruses. Both viruses have different genotypes. Lab tests are the only way to tell the difference.
How can you prevent the newly emerged variant?
According to the World Health Organization, the most effective approach to protecting oneself against both influenza and severe Covid-19 is to acquire both influenza and Covid vaccines.
People should also continue to follow preventive measures such as keeping at least a one-meter distance from others, wearing a well-fitted mask when this is not possible, avoiding crowded and poorly ventilated places and settings, opening windows and doors to keep rooms well ventilated, and washing their hands frequently, according to the WHO.
Also Read: Should you be wearing a mask if you're vaccinated against covid?
Have something to add to the story? Comment down below!