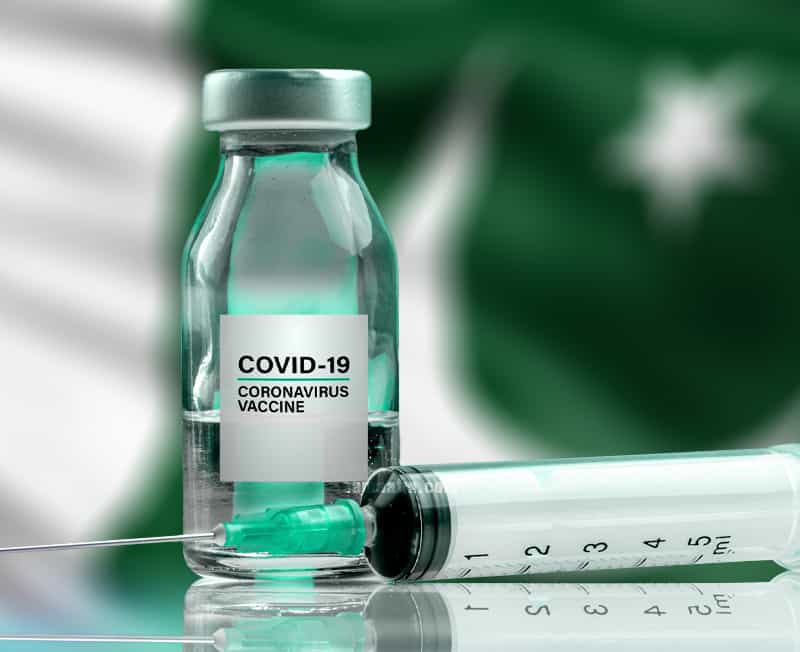 Pakistan receives the second shipment of COVID-19 vaccine
posted by:

Zainab Naseem

No Comments
Pakistan has received donations from Chinese pharmaceutical company Sinopharm, bringing Pakistan's total supply to 1 million COVID-19 vaccine shots, says the Health Minister Dr. Faisal Sultan. The country launched COVID-19 vaccinations for the public on March 10, starting with older people. Health workers started receiving shots in early February.
"These 500,000 doses will ensure smooth continuation of our vaccine drive, currently under way for senior citizens," Dr. Faisal Sultan said in a tweet on Wednesday.
Sinopharm COVID-19 vaccination procedure
Sinopharm is the only vaccine currently available in the country, requires two doses per patient. The vaccination process has been slow in the country, where most of the authorities have faced vaccine hesitancy among local population and even healthcare workers.
The percentage of COVID-19 tests is positive in the country and has reached 6.26 percent and has crossed 11 percent in Punjab. Creating an alarming situation during the third wave.  Where Sindh has planned to buy 20m doses from China, Pakistan has recorded 615,810 cases of the coronavirus and 13,717 deaths, with 3,495 cases and 61 deaths reported in the last 24 hours, according to data provided by the government.
Private COVID-19 vaccine Sputnik V arrives to Pakistan
Pakistan has also received its first private COVID-19 vaccine from Russia. The shipment arrived privately at Jinnah International Airport on Wednesday. The vaccine also called Gam-Covid-vac or Sputnik.
For now, 50,000 shots are received privately. According to the Health Department officials, the vaccine will be given to major hospitals and medical institutions. The double-dose Sputnik V has become the first private sector COVID-19 vaccine that will be used for private medical sector.
That day-by-day case rise was the most noteworthy Pakistan has found in over a quarter of a year, inciting authorities to fix limitations on open social events, gatherings, and caution of a third influx of the virus. Authorities a week ago reversed a decision to allow large indoor gatherings such as cinemas, theatres, and marriage halls in Pakistan.
Read More: PAKISTAN RECEIVES FIRST COVID VACCINE SHIPMENT FROM CHINA