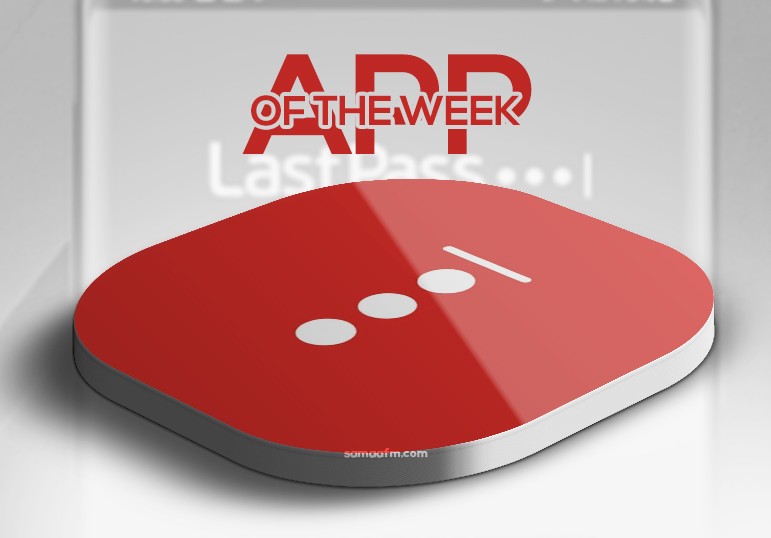 App of the Week: LastPass Password Manager
posted by:

Abdul Latif Dadabhouy

No Comments
We all know how crucial and important our phone's data is. And how a little mishandling with the passwords can cause a long-term damage to our sensitive data. At home or even at work we all have more than two or three accounts both online or offline, whose passwords are nearly very hard to remember. And 80%
At home and work, you have more online accounts that you can possibly remember. And since 81% of breaches are caused by weak or reused passwords, it's essential that each account have a unique password. So how are you supposed to remember these strong, unique passwords? You can't. But a password manager can.
Well look no further with this problem the app "LastPass Password Manager" got you covered. 
What is LastPass App?
LastPass is one of a must-have apps. It's a password manager that lets you save your login credentials in a safe, secure way. You can also generate nearly impossible passwords for you to use on your accounts, it will be controlled with a master password.
This application also provides you a cross-platform support option so you can use it on your desktop, mobile devices, tablets or whatever. The app keeps the password information completely safe and protected. Moreover, the premium version LastPass offers is very low costed so anyone can download and use it. This application also offers an extra authentication option which makes it unique and security friendly from the rest of the password managers.
This app also supports a number of third-party multi-factor-authentication (MFA) options for extra security, including Duo Security, Google Authenticator, and YubiKey. MFA apps generate unique one-time codes that are needed along with your Master Password in order to log into your LastPass vault. Again, this makes it much harder for someone to access your LastPass data, even if they have your Master Password.
Read: Want to read your favourite DC comics online or offline? Find out the best solution!
With the LastPass application OTPs can also be get through your account. While having an extremely dangerous situation like logging into a public computer you can get "One Time Passwords" and extract it from your vault, for your use. The app also has a pretty good autofill function. Whenever it identifies a login page, it automatically fills in your username and password, allowing you to sign in with just one click.
LastPass offers mobile apps for both iOS and Android. The interface is simple and easy to navigate for both the iOS and Android version. The app is purchasable, but comes in for a free 30-day trial period! So download and enjoy the secure and safe password management and never forget or loss any sensitive data!
OS: Android and iOS
Rating: 4.3 out of 5
---
Recommended Apps
If you like this review you can also check these
– APP OF THE WEEK: MEALIME MEAL PLANNER, RECIPES & GROCERY LIST